The 25 best universities for cycling in the UK 2020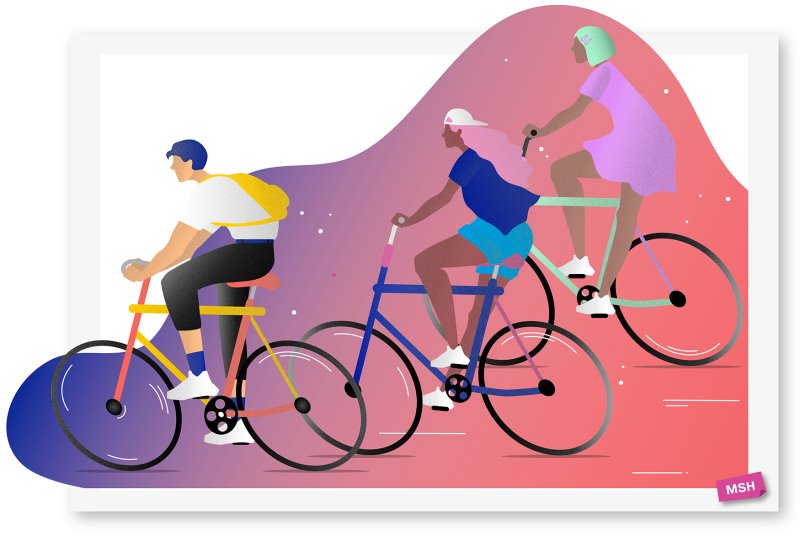 Cycling has always been seen as a huge part of student culture as a cheap and easy alternative for the student commute, but as students prepare to go back to University in September and ditch public transport, cycling looks set to play an even greater role in student life.
With that in mind, we've conducted extensive research which has revealed the University of Edinburgh as the best in the UK for accommodating student cyclists- beating the bike-famous Cambridge. 
How we worked it out
We ranked UK's universities using metrics including campus bike storage, pro-cycling and bike campaigns, university cycling societies, accessibility of local bike shops and quality of resources for would-be cyclists; with points deducted for bike theft and air pollution levels.
Hop on the back and join us for a ride through the top 5:
1.University of Edinburgh
Contributing to Edinburgh's top position was its 'Doctor Bike' events. These sessions are run at many universities and bring in friendly, experienced mechanics to check your bike, wheels, gears, brakes and more! Look out for them at your own university for an easy and cheap way to keep your bike in good nick.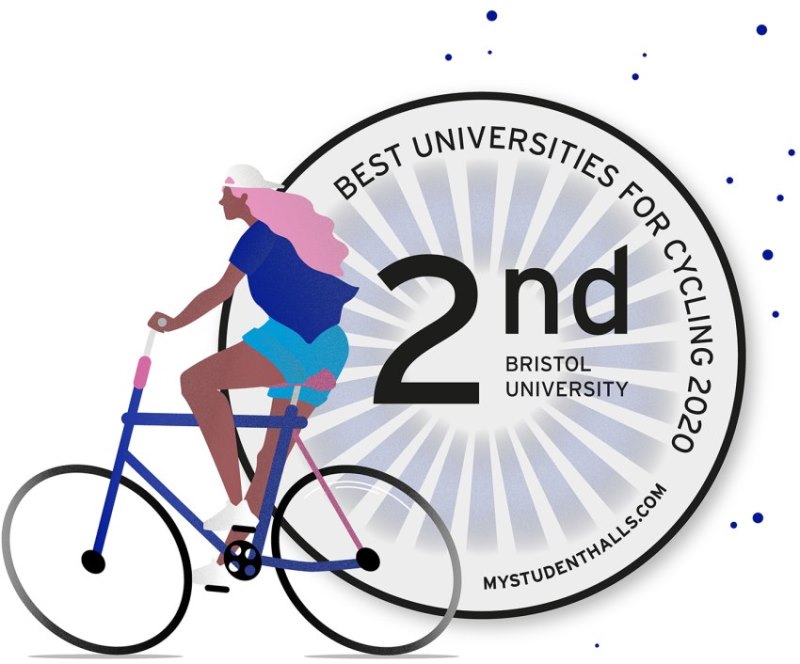 2.University of Bristol
Despite Bristol's reputation as the home of the UK's steepest road which may make some cyclists wary, the University has a vibrant cycling culture. As well as sports cycling clubs, the University of Bristol has a huge cycling community. These clubs, often open to all abilities, are for those who may not feel confident on the roads and are looking for some help or just enjoy cycling and want to get out with some like-minded people. Have a look at your university's cycling page online or on Facebook to see if there's a cycling community in your area.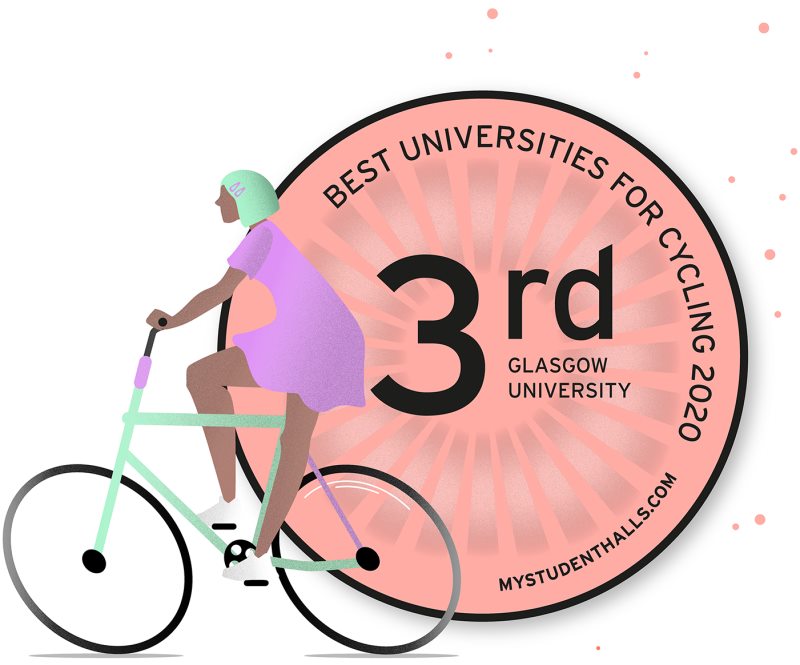 3.University of Glasgow
Like many universities, Glasgow offers free bicycle security marking but also bike rental memberships where students can access bikes with 30 minutes free each rental. Similar bike rental or bike share schemes often operate in many university towns and cities around the UK, see if one is available in your area as an easy and flexible way to give cycling a try.
4.University of Manchester
With the city of Manchester recently investing in Dutch-style cycle lanes near campus, the University has several cycling initiatives to promote cycling among students, such as cycle training and second hand bike sales. Buying a bike can be expensive and bike rental schemes may not always be available in your area, second-hand bikes are a great way to get on your bike and be extra 'green' by reusing a bike that could have otherwise gone to waste. Check online if second hand bike sales take place at your university or a nearby bike shop (or failing that buy second hand online!). 
…second-hand bikes are a great way to get on your bike and be extra 'green' by reusing a bike that could have otherwise gone to waste.
5.University of Nottingham
Nottingham has invested heavily in cycle parking spaces and cycle stores. Parking your bike safely is almost as important as riding it safely. Many universities offer storage shelters that keep your bike safe and – on wet days – out of the rain! Make sure you look online for your university's cycle parking set up. 
And the Rest
With its relatively flat ground and a quarter of all residents biking to work, Cambridge is often described as the UK's Cycle City. However, with the highest rates of bicycle theft of any university, University of Cambridge narrowly missed out on a top 5 position.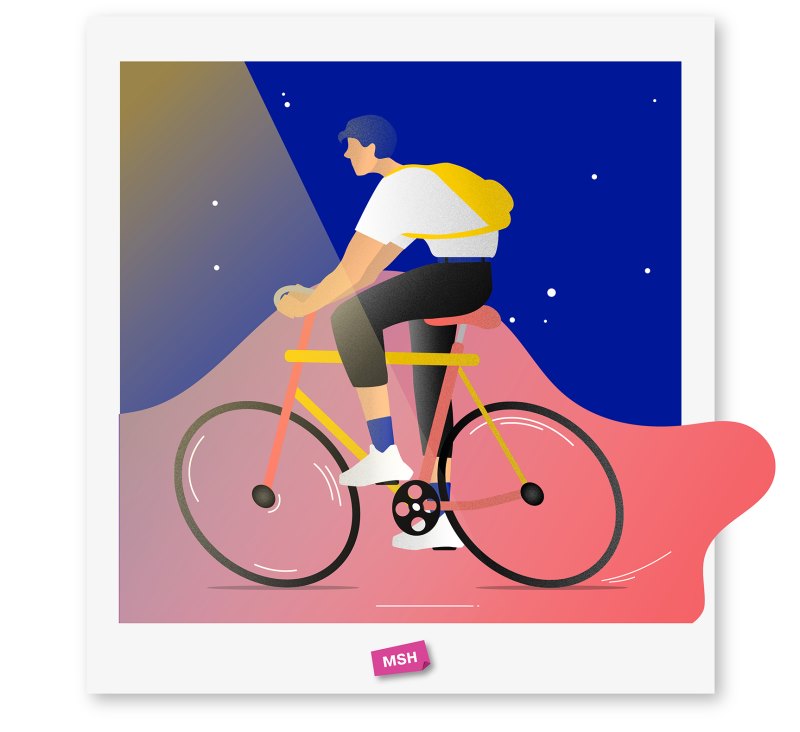 The full rankings list: 
| | | | | |
| --- | --- | --- | --- | --- |
| Rank | University | | Rank | University |
| 1 | University of Edinburgh | | 14 | Lancaster University |
| 2 | University of Bristol | | 15 | King's College London |
| 3 | University of Glasgow | | 16 | Imperial College London |
| 4 | University of Manchester | | 17 | University of York |
| 5 | University of Nottingham | | 18 | UCL |
| 6 | University of Cambridge | | 19 | Durham University |
| 7 | University of Warwick | | 20 | London School of Economics and Political Science |
| 8 | University of Southampton | | 21 | Queen Mary University of London |
| 9 | University of Birmingham | | 22 | University of Leicester |
| 10 | University of Oxford | | 23 | University of Aberdeen |
| 11 | University of Exeter | | 24 | University of Leeds |
| 12 | University of Sheffield | | 25 | University of Liverpool |
| 13 | University of Sussex | | | |
Cycling at Uni
It's known that staying active can help contribute to reducing anxiety and, being low-impact, cycling makes a great form of daily exercise. With many universities turning to a new "blended" style of learning and the pandemic continuing around the world, you may feel a little more nervous than usual heading off to uni this September. But never fear, cycling is a great way to support your wellbeing and encourage social distancing when traveling from halls to lectures. 
If you're thinking of cycling at university you want to make sure you're investing in a good D-lock. Whether you're locking your bike outside your accommodation or your lecture hall, you want to know it's safe. Some universities offer discounts on bike safety equipment (including lights and reflectors) so check with yours to see if you can get some money off! 
…cycling is a great way to support your wellbeing and encourage social distancing when traveling from halls to lectures. 
It's also a good idea to register your bike with BikeRegister; in the event that it is stolen, this national cycle database means you could be reunited with your bike. Universities sometimes offer bike security marking at certain points throughout the year so check with your university for more information. 
No doubt that universities will be investing in more ways to support students in jumping on their bikes, so check your university and SU websites for more information on ways you can get into cycling at uni.