The 15 Best Nightclubs in Birmingham for 2022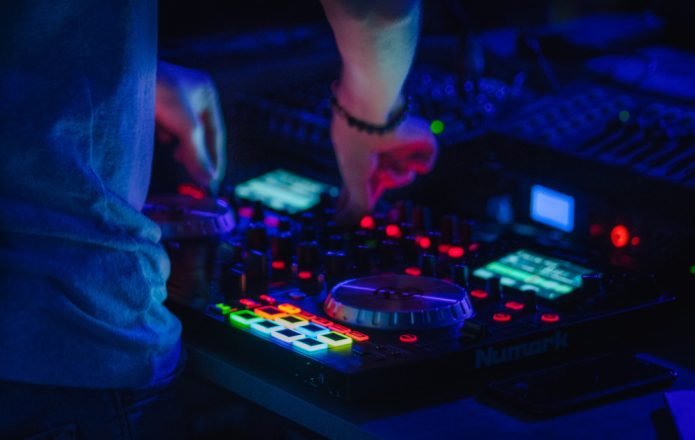 If you're looking for the best clubs in Birmingham, you've come to the right place.
Often unofficially considered the UK's second city, it comes as no surprise that Birmingham has a vibrant and bustling nightlife. We've looked before at a student's guide to Birmingham during the day, but we know most students aren't just going to uni for lectures and living independently.
Let us take you on a flyby tour of the 15 best nightclubs in Birmingham.
Best Nightclubs in Birmingham
View this post on Instagram
Mama Roux's
We're starting strong with one of the absolute best nightclubs in Birmingham: Mama Roux's, a Birmingham institution which really doesn't pull its punches. We're talking cabaret, circus acts and Disco Roast all through the winter (that's a Sunday roast with a side of music, for the uninitiated – ideal if you're getting ready for going out on Sunday night or still recovering from Saturday).
You won't be missing out on the action in the summer though, as Mama Roux's is home to Broke'N'Bone BBQ – find mouth-watering ribs, pizza, hot dogs and burgers to soak up the booze!
Located: 1 to 5 Lower Trinity Street, Digbeth, Birmingham, B9 4AG
Dress code: Inclusive and open, but no tracksuits or gymwear.
View this post on Instagram
Rosie's
Rosie's club in Birmingham boasts five themed rooms, each one catered to a different music taste, and plays hosts to some of the biggest events in the student nightlife calendar.
The club is partnered with Vodbull for student-only events every Thursday; there will be confetti, CO2 cannons, facepaint and everything from pop party tunes to heavy drum and bass. Other events include Just the Tonic Comedy Club and Dreamboys, as well as Rosie's own-brand nights like Shake Shake Wednesdays and We Move Saturdays.
Located: 259-262 Broad St, Birmingham, B1 2HF
Dress code: Smart/Casual
View this post on Instagram
Snobs
Celebrating 50 years of partying in 2022, Snobs plays a range of indie, alt and retro music, as well as plenty of current R&B and hip-hop. With three floors to choose from and a 1,400-person capacity, you can pick your student nights between Big Wednesday, Rehab Friday and Loaded Saturdays with entry as low as £5-£6.
Snobs is thought to be the longest-running Birmingham nightclub and definitely deserves its place on our list.
Located: 51 Smallbrook Queensway, Birmingham, B5 4HX
Dress code: Relaxed – no sportswear, workwear, football shirts, caps or hoods.
O Bar
Get started at the Saturday Daytime Party or pick up a cocktail masterclass if you're feeling chill, before O Bar's amazing party nights kick in. Between Sin Sundays, Signature Fridays and Rewind Mondays (with the best of the 80s, 90s and 00s) – and don't forget entertainment seven nights a week – you'll never be lost for a good night out in Brum with O Bar.
Located: 264 Broad St, Birmingham B1 2DS
Dress code: Not specified.
View this post on Instagram
The Boogie Shed
During the day, this is a great spot for brunch, lunch and a cup of coffee, but at night The Boogie Shed comes alive with students ready to get down (or maybe just see the 15ft fibreglass giraffe mascot).
The nightclub is located in the basement, with a focus on local talent in the way of performers and DJs. Intended to be 'more than a nightclub', The Boogie Shed houses funk, soul, disco and house classics. Oh, and the DJ booth is botanical – the best place for selfies!
Located: 11 Exeter St, Birmingham, B1 1NH
Dress code: No effort, no entry, express yourself.
The Sunflower Lounge
The New York dive bar scene is maybe not what you would expect to find in the heart of Birmingham, but for 20 years The Sunflower Lounge has been making sure that you can. An intimate space, The Sunflower Lounge has nevertheless hosted some big names including Royal Blood, Dua Lipa, The Amazons and Wolf Alice. Experience music the way it was meant to be experienced.
Located: 76 Smallbrook Queensway, Birmingham B5 4EG
Dress code: Smart/Casual
View this post on Instagram
Bambu
A little pricier than your typical student night, Bambu is nevertheless not a club in Birmingham to miss out on. It has an amazing Moroccan garden and plenty of spaces to kick back and take in the luxurious décor.
Located: 1 Wrottesley St, Birmingham B5 4RT
Dress code: Smart/Casual. No hoodies, caps or tracksuits, but jeans and trainers are fine.
Sobar
Back to the more affordable clubs, Sobar is a two-floor club, and is considered one of the best nightclubs in Birmingham for the more 'diverse and edgy' crowd. Found in the Arcadian Centre in China Town, Sobar does Sobar Thursdays, Fame Fridays and Sobar Saturdays amongst its classy and chic décor.
Head to Sobar for house, club classics and a buzzing outdoor garden.
Located: Arcadian Centre, Hurst Street, Birmingham, B5 4TD
Dress code: Dress to impress.
View this post on Instagram
LAB11
Home to five rooms spanning the basement to the loft, as well as two outdoor spaces in the Arches and Rooftop. LAB11 is also home to AFTA DARK, a top afterparty held in the magical world of Greenhouse with its botanical roof.
If you're looking for one of the coolest clubs in Birmingham, you'll find it at LAB11.
Located: Trent St, Digbeth, Birmingham, B5 5NL
Dress code: Casualwear is fine, but no gymwear, man bags, active sportswear (i.e. branded Nike, Adidas & Under Armour), football shirts, two-piece tracksuits,  large jewellery / gold chains, flip flops / slides.
Walkabout
It may not be unique, but sometimes you need a good, dependable night out and Walkabout provides just that, with an Australian twist. Between Shot Squad Mondays, Walkie Wednesday, FriYAY and Super Saturday – never mind the one-off events and live sports – there is always something going on.
Located: Langley Building, Regency Wharf, Birmingham B1 2DS
Dress code: Smart/Casual
View this post on Instagram
The Mill, Digbeth
The Mill offers a broad range of different musical tastes, from reggae to K-pop, metal to electronica, so you'll easily be able to find something to suit your preferences. The venue hosts live music and festivals alongside club nights and it has an incredible roof garden draped in botanical beauty, which secures its spot as one of the best nightclubs in Birmingham. With festivals on throughout the summer alongside DJs, tribute acts and a freshers' night, you'll have a great time partying the night away.
Located: The Mill, 29 Lower Trinity St, Digbeth B9 4AG
Dress code: Not specified.
Tunnel
You won't miss the entrance to Tunnel, as it lives up to its name particularly well – built into a tunnel under a bridge, the club takes underground to a whole new level. Tunnel has seven different rooms which play a variety of music, with the typical style of house, techno and club classics (although they do welcome any genre of music).
Located: Livery St, Birmingham B3 1HL
Dress code: Smart/Casual.
View this post on Instagram
Pryzm
Another student classic, Pryzm has clubs up and down the country and it's a quality night out wherever you are! In Birmingham, Pryzm brings Lyfecode Saturdays and Fix Fridays to the student scene and, at the time of writing, some of the upcoming events include  a chicken nugget night, a crocs party and, of course, a freshers foam party. You'll also find great drinks deals!
Located: 182 Broad St, Birmingham B15 1DA
Dress code: Dress to impress and ready to party! Recommend aiming to look stylish, fashionable and fresh. Advise against sports- or gym-style trainers, but pumps like Converse and Vans are fine.
View this post on Instagram
Hare and Hounds
This one is a bit out of the way unless you live around King's Heath, but it's not a far Uber, taxi or bus trip from the centre. Tucked into an unassuming pub setting, it has two upstairs venues that play both live music and club nights, with genres ranging across jazz, indie, funk, reggae, hip hop, soul, house, techno, drum & bass and beyond.
Located: 106 High St, King's Heath, Birmingham B14 7JZ
Dress code: Casual, but no tracksuits, jogging bottoms, shell suits, sports shorts or football colours. No site/work clothes after 7.30pm on a Friday and Saturday.
Bongo's Bingo
Okay, we know that this isn't actually a club itself, but it is one of the best nights out going. It's crazy, it's manic and it's colourful, with games to play, prizes to win and, of course, drinks to down. The show will typically last around three or four hours, depending on the number of false calls, and you can join in with dance-offs, rave competitions and singalongs.
Located: Hosted at 52 – 54 Dale End, Birmingham B4 7LS
Dress code: Check out their 'What to Wear' page.
There are so many amazing bars and clubs in Birmingham, and we'd be silly to think we'd covered them all. You'll find a night out for every night of the week – just don't forget to fit lectures in somewhere!
We hope you've found our guide to the best nightclubs in Birmingham useful. Head to our student accommodation in Birmingham to find somewhere to stay close to the clubs. Remember, if you live within walking distance, you'll save money to spend on more drinks!