A Student's Guide to Living in Birmingham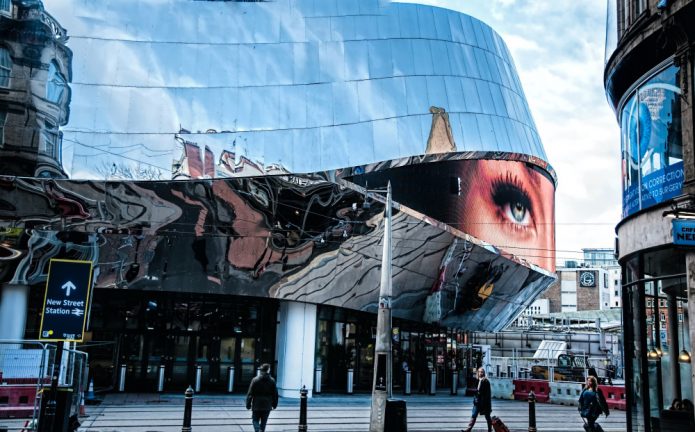 What is living in Birmingham like? Whether you're still choosing a uni or you're looking to venture away from your student accommodation in Birmingham for the first time, you might be interested in a guide on what there is to do. We're taking a look at what makes Birmingham a nice place to live and how it came to be known as a top-rated city for students.
Interested in the night life? Check out our top 15 clubs in Birmingham for 2022!
Birmingham City Life
Here are some quick key facts about Birmingham:
It's known as the second city of England, after London, thanks to its amenities, population and public transport.
There are a lot of young people – around 40% of Birmingham's population is under 25, making Birmingham the youngest city in Europe! This is partly to do with the five major universities in the city.
Birmingham is well-connected, both within the city and beyond. There is a tram, railway station and buses in Birmingham, or you can simply walk or cycle.
Speaking of travel, the airport is just eight miles outside the centre (and those £20 European Ryanair flights are calling your name…).
The cost of living in Birmingham is relatively low – although the city is often compared to London in terms of size and amenities, the cost of living is significantly lower.
With 35 miles of canals, it is said to have more canals than Venice.
It is set to host the 2022 Commonwealth Games, with £778 million of public funding being used for improvements to the area.
View this post on Instagram
Things to Do When Living in Birmingham
If you've never been to Cadbury World, it's time to pay it a visit. Situated just half an hour from the University of Birmingham and just twenty minutes on foot from Selly Oak, you can see how they make their famous chocolate and – the real reason you should go when living in Birmingham – you get plied with chocolate throughout the tour, including writing with it and adding different fillings to a cup of warm, melted Cadbury.
Time to burn off all the energy from the chocolate? Inflata Nation is super fun and a great way to get to know your flatmates or coursemates without sharing an awkward pint in the SU. Do a duel, run the assault course or knock each other off podiums with an inflatable wrecking ball – it's all your Total Wipeout dreams come true.
You could even book out the whole place for just £750 – sounds expensive, but if you can round up a decent number of people and split the cost, it becomes much more reasonable, and you can guarantee not to bump into any small children.
Missing Bake Off? Want to see if you could compete for a classic Hollywood Handshake? Test your skills with The Big Birmingham Bake, hosted inside an actual marquee and with all the tools and ingredients that you need already provided. If you're at Aston University, it's just a ten-minute bus or twenty-minute walk to the venue. All you have to bring is yourself, a friend and baking-themed euphemisms!
Whether you're a gaming enthusiast or just looking for something a bit different to do while living in Birmingham, don't miss out on meetspaceVR. With an arcade, escape rooms and a free-roam quest arena, and single- or multi-player experiences available, there's something for everyone – plus you can get back at that one roommate that never does their dishes. Just saying.
Located just fifteen minutes from Birmingham City University, you won't want to miss out on this experience.
One of the most famous parts of Birmingham city life, the Bullring shopping centre is home to over 140 different shops, including a four-level Selfridges with fashion and any food you like all in one place, right through to a Build-a-Bear for all your adorable first-date needs.
View this post on Instagram
Other Key Factors
Exercise
There is a diverse range of exercise options available in Birmingham so you can try new classes or skills and find one that you truly enjoy. Whether it's clubbercise, pole fitness, bouldering or aerial arts, it's important to keep your fitness up at uni to maintain your physical and mental wellbeing while living in Birmingham.
We also scored the University of Birmingham as the eleventh healthiest uni in the country, and ninth-best for cycling.
View this post on Instagram
Food and Drink
Of course, there is no end of incredible places to eat and drink when living in Birmingham. Check out high-end, Instagrammable restaurants like Tattu (high-end modern Chinese dining under a canopy of cherry blossoms) or drop by Siamais for incredible Thai food with a side of selfies in their gorgeous floral birdcage.
If you're sliding towards your overdraft and fine dining isn't quite in your budget, there are plenty of cheaper options as well, including Pizza Land in Selly Oak – situated in a prime student accommodation spot, it's highly-rated for its Student Meal Deal and top pizzas at great prices.
We also ranked Birmingham as the fifth-best city in the country for vegan options, with some truly incredible places you should definitely visit. See our blog post on the best vegan cities in the UK for more information.
Is Birmingham a Nice Place to Live?
When it comes to the question of whether or not Birmingham is a nice place to live, there are plenty of factors to keep in mind. Living in Birmingham can be an exciting and varied experience, and we highly recommend putting together a bucket list of things to try while you're there!
Keep an eye on the student cities series on our blog, where we ask questions like is Glasgow a good student city? Additionally, see our guide to 35 free things you can do as a student in London.