Best Vegan Cities in the UK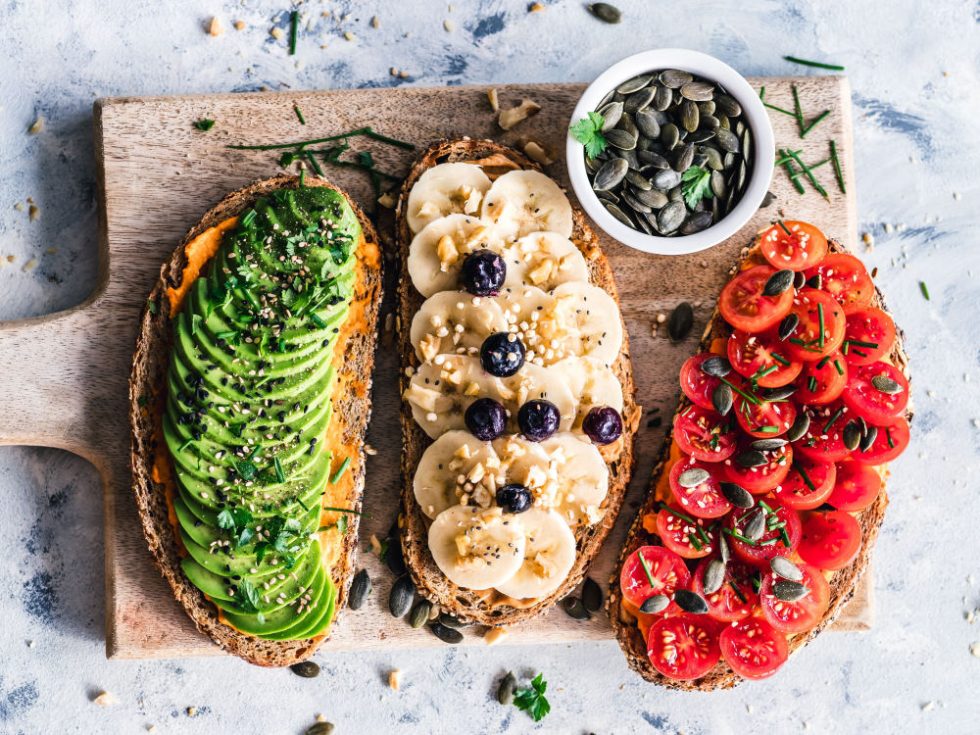 One important factor to keep in mind when you go to uni is that the nearest city fits your lifestyle, and for vegan students, this means finding the best vegan cities in the UK.
We've compiled some data from Happy Cow, which lists vegan restaurants in the UK (and across the world) by city or area, to see what the most vegan-friendly cities in the UK are and to crown, once and for all, the vegan capital of the UK!
Best Vegan Cities in the UK
Since this is a test purely on volume, we've discounted London from the runnings – needless to say, the capital snagged the top spot for vegan restaurants, but it is a fair bit bigger than most other cities in the UK. So yes, if you're looking at uni in London, you'll have plenty of options!
However, for the rest of the country, the vegan capital of the UK is…
Manchester
With 32 vegan restaurants across the city, Manchester stormed into first place on our list as the vegan capital of the UK! Between vegan ice cream, cafes, pizzas and even junk food, you'll never be stuck for choice when you want to find vegan-friendly food.
Just take a look at this hoisin 'duck' burger from Wholesome Junkies and tell us you're not getting hungry.
View this post on Instagram
Luckily, the University of Manchester also ranked as the fourth-best uni for cycling, so you can work off some of this incredible food (and make room for more!).
Brighton and Hove
One of the best vegan cities in the UK, Brighton and Hove has plenty to offer when it comes to vegan grub. From gastropubs with amazing Sunday roasts to Mexican, Mediterranean and Japanese restaurants, you can eat your way around the world. Eat your heart out and then take a break to chill on the beach. Looking for a top drunk-food spot? You can't go wrong with loaded Smiley Fries from Beelzebab!
View this post on Instagram
Bristol
Bristol was the vegan capital of the UK for a while and, although it has since been dethroned, it remains a top spot to get some incredible food. If you're vegan for the health benefits, you can find the Uni of Bristol at number five on our list of the healthiest unis and the second-best for cycling in the UK! It even made it into our top ten cities in the UK for charity shopping, so you can stay healthy, pick up a bargain and reduce your carbon footprint all in one fell swoop.
All this saving the planet is making us a bit peckish… Is that a smoothie bowl?
View this post on Instagram
Liverpool
With 16 all-vegan restaurants, Liverpool comes in at number four and secures its place as one of the best vegan cities in the UK. When you're not strolling along the prom or picnicking in one of Liverpool's many parks, you might find yourself hitting the town for something to eat. Whether you're after a snack, a sit-down meal or a takeaway, you'll find something delicious to tickle your tastebuds.
Check out the chilli 'beef' bao from Woo Tan Scran on the popular Lark Lane.
View this post on Instagram
Birmingham
The largest city in the UK (after London), Birmingham is the home of Peaky Blinders and Michelin-star restaurants, as well as being one of the most vegan-friendly cities in the UK. It's also the youngest city in Europe, with under-25s accounting for nearly 40% of the population. With a young population and high-quality food, it would be a crime if Birmingham wasn't in our top ten!
And if you're looking for a fancy meal out (and amazing pics for your Insta), you need to get to Land – like, right now.
View this post on Instagram
Norwich
Another one that's great for charity shoppers, Norwich is home to eleven plant-based restaurants, holding its own as one of the best vegan cities in the UK. The available options include comfort food, gastropubs, pizza and even a plant-based boardgame café! Slice and Dice Café on St Benedicts Street (right around the corner from Benedict's Gate student accommodation) offers drinks, snacks, meals and boardgames that you can play with your friends. Oh, and they're dog-friendly too!
View this post on Instagram
Leeds
Home to tons of amazing restaurants, it's no surprise that Leeds has made our list as one of the best vegan cities in the UK, and it's definitely the place to be for vegan junk food! Join the Supper Club at Cantina – the city's first all-vegan canteen, at the Old Red Bus Station music venue – or head to the infamous Call Lane for brownies and pancakes at Knave's Kitchen: all 100% vegan, of course. Who said it was all salads and tofu?
View this post on Instagram
Sheffield
Located just outside the Peak District, Sheffield rises from the moors as a vivid, modern city. From paddleboarding and canoeing with DC Outdoors to indoor rock-climbing at the Foundry, you're never short of something to do or great food to eat! And Sheffield is one of the most vegan-friendly cities in the UK; you can find some incredible vegan food from the iconic Church – Temple of Fun to irresistible eats from Make No Bones.
Just try and turn down these satay shrimp fries…
View this post on Instagram
Newcastle
With the University of Newcastle coming in at number nine for the healthiest unis in the UK, Newcastle is also one of the most vegan-friendly cities in the UK. Karma Kitchen offers delicious Indian vegan meals (with lots of gluten-free options too), while Earthlings (The Healing Café) is exactly what you need to wake you up after pulling an all-nighter in the library – doesn't that twin toast look perfect?
View this post on Instagram
Bournemouth
Back on the south coast, Bournemouth comes in at number ten. So while you're soaking up the sun on the beach (or, more likely, getting drenched on your way into campus), you might feel a bit peckish, and that's where this city's vegan options shine. With comfort food options from the likes of Mighty Weiners or Plant Hustler and health food from Dane and Port, there are plenty of options available to get your teeth around. Oh, and did we mention that Mad Cucumber will make you a homemade, entirely-vegan cake?
You could even share with your flatmates, if you're feeling extra nice.
View this post on Instagram
Following a vegan lifestyle or indulging in vegan food has never been easier, as the title of Vegan Capital of the UK becomes more competitive and vegan eateries pop up all over the country. For vegan students, the availability of good-quality food options is an important factor in finding the ideal student accommodation.
Now that you know the best vegan cities in the UK, you can find more information on finding the best city or uni for your studies on our blog. We have guides to student life, including how to apply for university and which are the most Instagrammable student accommodation options in the country.