The UK's Healthiest Universities 2019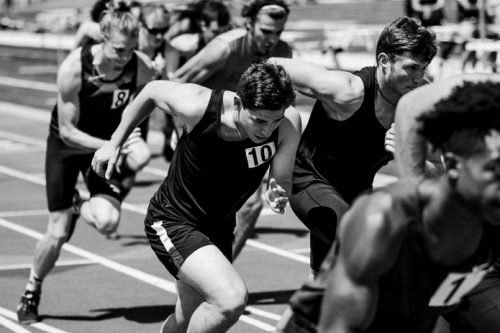 Often synonymous with hangovers, takeaways and library all-nighters, uni students have never had the best rep when it comes to maintaining their overall health. But according to recent research, not only do one-in-five students identify as completely sober, they are now more likely to splash their cash on the gym than they are drinking. Universities have even seen demand for sober, and quieter, student accommodation, as students lead healthier lives.
But how are the country's top universities supporting this demand for new types of student lifestyles? And which universities should health-conscious students be considering?
Our extensive research has looked into the variety, accessibility and cost to students for university health, fitness and wellness facilities and societies. With this, we ranked the top 10 universities in the country for maintaining a healthy student lifestyle.
So, if you're more of a gym bunny than you are a party animal, our guide below should help you to choose your ideal university – whatever it is you're interested in!
1. University of Nottingham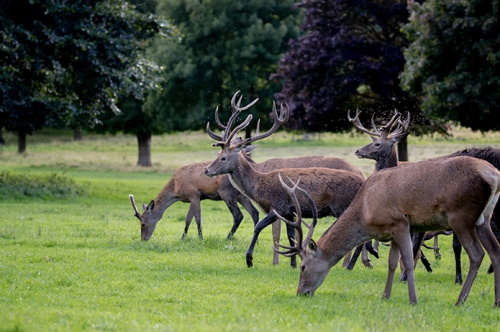 Sprinting forward to be named our top university for healthier student lifestyles, the University of Nottingham can add this esteemed Mystudenthalls.com award to a host of accolades; it was recently crowned Sports University of the Year in the 2019 The Times and The Sunday Times Good University Guide! But when you look closely, its stacked trophy cabinet comes as no surprise, given that the university offers more sports clubs than any other in the UK- you name it, it's got it.
With newly renovated sports and fitness facilities at a cost of £40m, and a buzzing student culture, Nottingham is close to the perfect student city; offering everything in a healthy measure. But it's not just sports fanatics who are catered for- those who simply want to hit the gym can get a particularly impressive student membership for just £159. Considering that our research found certain memberships costing an eye-watering £660, it's one of the most affordable in the country.
And proving the universities commitment to overall wellbeing, the university even offers regular mindfulness programmes and calendar events to empower students with the tools for the best mental wellbeing, whatever the time of year.
Extra kudos, Nottingham, for offering all of this at a landscaped, beautiful campus, not to mention being located next to Wollaton Park – home to Batman's Wayne Manor!
Total score: 18 points
2. University of Edinburgh
Despite being located in the sixth-oldest city in the English-speaking world, the University of Edinburgh is anything but old-fashioned. Boasting some of the best facilities in the country for student wellbeing, the University of Edinburgh has shot up to second place in our ranking.
As well as being a hotbed for the creation of Olympians (looking at you, Sir Chris Hoy), Edinburgh is famous for having variety and choice nestled in every nook and cranny. From history and culture, to olympic gyms and saunas; the University of Edinburgh has it all.
Not only did our research find that the university offers some of the best-ranked facilities for health and fitness in the UK, for the equivalent of just £2.50 each week, it even has its own Honorary Mindfulness Chaplain so that students have a dedicated figurehead to keep tabs on their mental wellbeing. Its mindfulness resources span drop-ins, courses and even retreats.
Total score: 18 points
3. University of York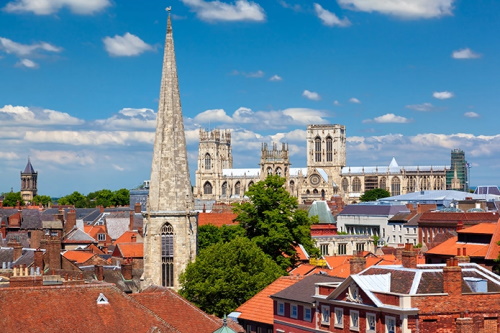 Not only is York a beautiful city, crafted with cobbled streets and stunning architecture, this popular university hotspot is also the perfect place to practice yoga and mindfulness. For all aspiring yogis – both amateur or pro – the university offers a dedicated yoga society. And, to help those looking to learn more about the key techniques of meditation and how to incorporate it into everyday life, there's a society for that, too!
With student culture ever-changing, York is also aware of the pressures involved for students. It offers regular mindfulness workshops in various locations across its vast campus to help deal with those everyday pressures. Regardless of your chosen lifestyle at university, York's supportive atmosphere will allow you to live healthier every day.
Total score: 17 points
4. University of Glasgow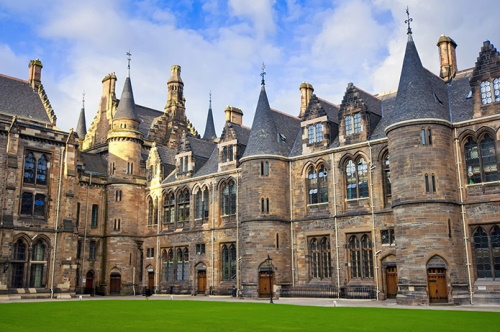 When it comes to healthy student living, Glasgow might not be the first university that comes to mind. What with deep fried Mars bars, and a legendary nightlife to go with it, there are other cities that might seem more appropriate if you're conscious of everyday health and wellbeing.
And yet, alongside the incredible wealth of affordable and varied health and fitness options at the university, Glasgow is also famous for its Sober Sonic club nights: completely alcohol-free nights out. Described on its Twitter account as 'Evoking a Shift in Consciousness through Futuristic Dance Events', this different spin on clubbing will mean that if you're looking to avoid generic student drinking culture, you'll have something tailor-made for you.
Glasgow is an open, bright and varied city. So, if you're thinking of going to study there, but don't want to drink much, or even at all, you can be safe in the knowledge that Glasgow is a university which welcomes all students with open arms.
Total score: 17 points
5. University of Bristol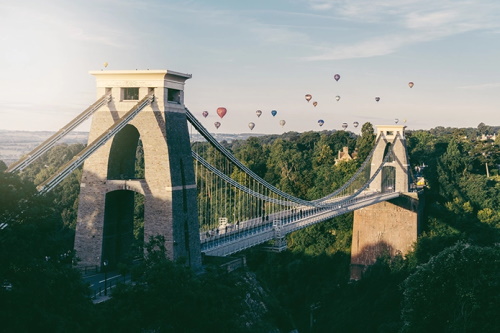 For those wanting the hustle and bustle of a vibrant student city, without the daunting size of somewhere like London, the University of Bristol ticks all the boxes. Going hand in glove with its buzzing and varied culture, the University of Bristol accommodates everyone with a wide variety of health and wellbeing options- befitting of its standing as one of the country's most popular universities.
Noticeably, the university's SU Wellbeing Network plays an active role in keeping students happy and healthy. The network's regular meetups and events – not to mention its 'Mind Your Head' campaign efforts – encourage students to take active care of their wellbeing and get the most out of their university experience.
And when it comes to fitness, the University of Bristol has a huge range of options available. Those looking to unwind and destress should look no further than the university's Yoga Society, which the SU website describes as, 'one of the most successful Yoga Societies in the country'. With classes running twice a week, there's ample opportunity to get involved.
Elsewhere, whether you love walking and adventuring with the Break-away Bristol society, or more traditional sports such as Rugby, Football and Cricket, Bristol is a happy home for all students- regardless of interests or preferences.
Total score: 17 points
6. University of Cambridge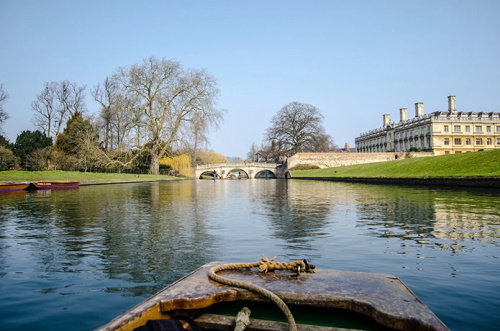 Oxford's well-sought after bigger/smaller sibling (depending on which side of the boat race you row on!) is well-renowned for offering some of the finest education in the world. But when the books have been put to one side, the University of Cambridge is also accommodating its great minds with support for mental and physical wellbeing. 'As the university itself puts it, 'university is determined as much by your wellbeing as it is your academic ability'.
Whilst the fitness facilities at Cambridge are a little more expensive that some of the other universities in the top ten at £240 per year, it's by no means the most expensive and offers a huge variety of fitness options- including everything from ultimate frisbee to croquet, dance and volleyball.
And with a huge support network available to those who need it, and societies readily available to keep you happy and healthy, the University of Cambridge could be perfect for you.
Total score: 16 points
7. Newcastle University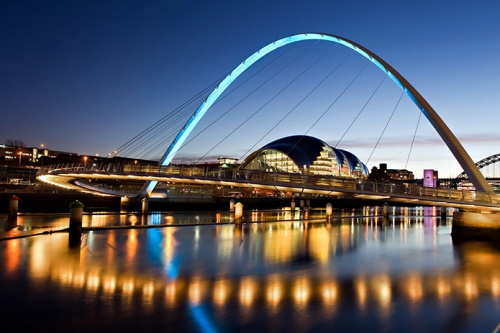 Rich in history and heritage, as well as the unmistakable character of local Geordies, Newcastle is a university city like no other. Whilst Newcastle's nightlife is infamous across the world (just ask the Rough Guide for Britain, which ranked it in the top 10 for nightlife), those looking for a healthier approach to student life, won't be out in the cold… or rather, the freezing cold if you're up in the North East!
The Student Union offers a strong programme of events and societies for those who identify as non-drinkers. Its Sober Socials offer a dedicated and supportive space for those who want to let loose without hitting the bar. Its centre for sport offers everything from football to netball, and even Snakes & Ladders!* The university makes a conscious effort to create an inclusive and busy environment for everyone, regardless of skill or experience. So if it's the Tyne that tickles your taste buds, you're bound to find plenty of facilities and events for a lifestyle perfectly suited to you.
*Snakes & Ladders has been known to be a 'sport of the mind', apparently – who knew?!
Total score: 16 points
8. University of Exeter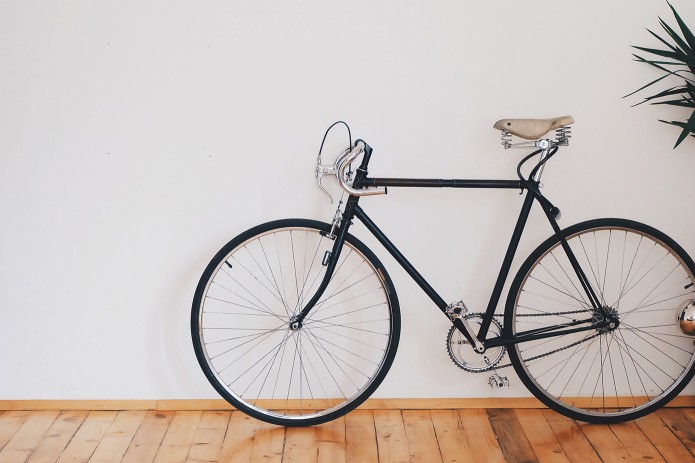 Known for its world-class research in science and medicine, it shouldn't surprise anyone that The University of Exeter is so impressive in supporting students to keep in tip-top mental and physical shape.
Definitely not the cheapest inclusive fitness membership in our research, the university does have a lot to boast about in its £314 Inclusive membership: including six olympic lifting platforms, bikes endorsed by British Cycling and indoor and outdoor swimming. Not too shabby!
There are tonnes of health and wellness events which are completely free and Exeter really does go the extra mile in encouraging students to stay active- complete with a Healthy Halls Initiative, providing activities, workshops and events for students in its halls that are aimed at improving health and increasing students' awareness of wellbeing. You really can't think of many excuses to talk yourself out of getting your sweat on, when everything is so close to your doorstep!
Total score: 15 points
9. University of St Andrews
Sport and fitness has played an important part of life in St Andrews ever since its beginning as Scotland's first university, in 1413. Yep, you heard right. 1413! Way back in 1618, the Archery Club was born, and since then, the university has continued to support students in their overall fitness and health, as well as lead the way with a tonne of recreational sport.
The university claims that 70% of students take part in sport or physical activity- so it's clear that those who head to St Andrews are focused on feeling their best. With the likes of a four-court sports hall, climbing wall and spacious gym, the university makes its facilities crazily easy to access. Best of all, you can pick up a membership for just £150 for the year.
If that wasn't enough, the university's Centre for Academic, Professional and Organisational Development also offers workshops on mediation, breathing and mindfulness, meaning that if it's wellness you're after, St Andrews has got you more than covered.
Total score: 15 points
10. Imperial College London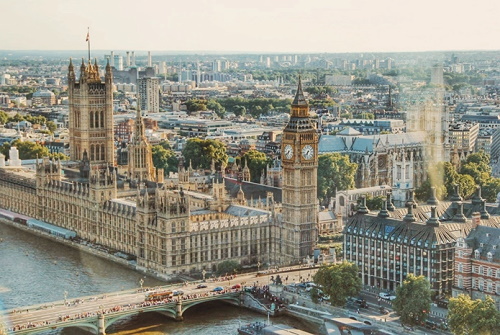 In the heart of the Capital's luxurious Kensington borough, Imperial College London has so much more wellness to offer than Whole Foods and pricey juice bars. In this affluent area, so often known for money and wealth, sit some incredibly accessible fitness and wellness facilities for the not-so-wealthy students of this world!
So, if you're not one for drinks at the Kensington Roof Gardens or pricey dinners at one of the areas renowned eateries, ICL has the answer. Alongside its impressive yoga and mindfulness societies, Imperial (surprisingly) offered one of the cheapest gym memberships in our research: £30 a year, for access to gym and swim. Whilst it may not offer the surrounding natural beauty of campus universities in the top 10, or a huge breadth of facilities under its membership, you can't beat its affordability; which students in London will particularly appreciate! And with that extra cash in your pocket, you can feast on £10 smoothies to your heart's content.
Perfect!
Total score: 15 points
The remaining healthy universities
| | | |
| --- | --- | --- |
| Position | University | Points |
| 11 | Birmingham | 14 |
| 12 | Dundee | 14 |
| 13 | Sussex | 14 |
| 14 | Lancaster | 13 |
| 15 | Southampton | 12 |
| 16 | Manchester | 12 |
| 17 | Warwick | 11 |
| 18 | Aberdeen | 11 |
| 19 | Queen Mary | 11 |
| 20 | Kings | 11 |
How was it worked out?
For an overview of the extent to which different universities are accommodating students in maintaining healthy lifestyles, Mystudenthalls.com looked at the country's 28 best universities- from The Times Higher Education World University Rankings 2019. Using public data around everyday health, fitness and wellness resources, our research looked at the accessibility of facilities, classes and societies which support a healthy lifestyle, and assigned points reflecting the breadth, number and cost of these, where appropriate.
Points were attributed to:
Cost of top-tier student health+fitness membership and Range of facilities available under top tier health+fitness membership
Number of accessible yoga societies (as offered by student union)
Number of accessible meditation societies (as offered by student union)
Number of accessible mindfulness resources (inc. courses, campaigns, workshops and societies)
Number of societies for sober students/non-drinkers
The universities were then ranked based on points received for each, as an informed overview of accessible resources ('accessible' is understood as easy to find- via student union websites, official university websites, websites of official university affiliates).
When two universities received the same total score, ranking was determined by breadth of health and fitness resources offered under memberships.