35 Unusual Places to Visit for Free in London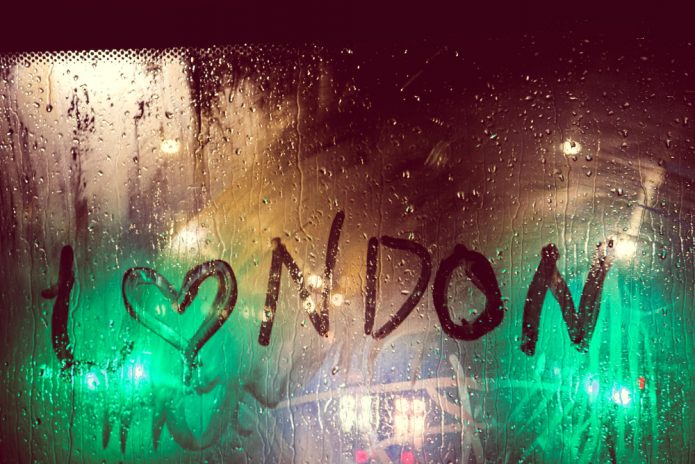 Before you decide where you want to live as a student in London, you'll want to know what you can get up to in and around the city. There are plenty of unusual places to visit in London for free, whether you're looking for green spaces, culturally-significant spots or just free things to do in London for students!
We're going to run through 35 of the most interesting and quirky things to do in London for free, so you can use your student loan to actually pay for your accommodation. Everywhere in this list is free to visit, so if your New Year resolution was to save money, you're in the right place.
Quirky Things to Do in London for Free
View this post on Instagram
Hoxton Street Monster Supplies
Yep, you read that right – if you're ever in need of salt made from tears of laughter or a tin of children's fear, then Hoxton Street Monster Supplies is the place for you. This is one of our favourite quirky things to do in London for free (technically, it is free to go in, but we'll be impressed if you come away without buying anything).
Hunterian Museum
Currently closed for redevelopment, the Hunterian Museum will be reopening in early 2023, so if you're starting a London uni in September, you could be one of the first through the doors. Fair warning, this is not a museum for the faint of heart, with anatomical drawings, skeletons and preserved bits of dead people and things. It's just across the street from the London School of Economics, perfect for a post-lectures wander.
Mithraeum
Head seven metres below street level to this incredible underground Roman temple to Mithras, the Iranian god of the sun, justice, contract, and war, and see over 60 different artifacts, as well as gorgeous commission art installations. Certainly one of the more unusual places to visit in London for free, it's also just ten minutes on the tube from King's College London.
Hidden Nose trail
It's said that if you can find all Seven Noses of Soho (although one is just outside Soho, but we're not counting), that great wealth will come your way. We can't guarantee that, but it's an unusual place to visit in London for free. Take your mates and see who can find them all first! If you're at the University of London, the hidden noses are just a 20-minute walk off campus.
St Thomas's Operating Theatre
Hidden away in the attic of an 18th century church is the oldest surviving surgical theatre in Europe. Find some spooky exhibits and use their new augmented-reality app to learn about Benjamin Travers, a renowned British surgeon. It's definitely a quirky thing to do in London for free – if you can stomach it.
Free Things to Do in London for Students
Green spaces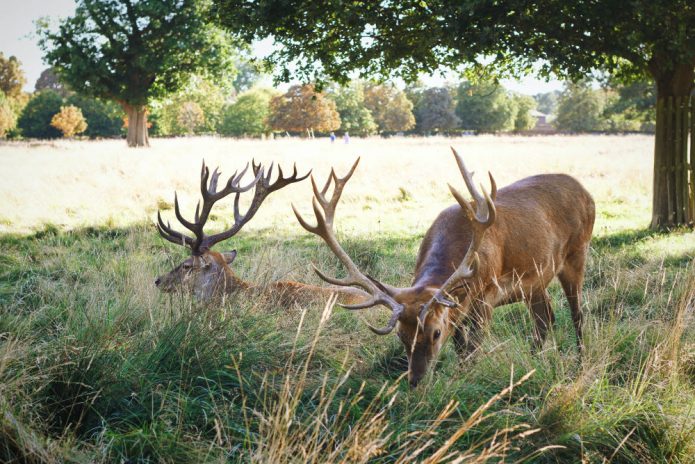 Bushy Park
With over 1,000 acres of greenery, this park is home to around 300 wild deer and is the perfect place to step away from city living. There are plenty of spots to visit, including 17th century water features and the remains of mediaeval farming systems.
Hampstead Pergola
When Lord Leverhulme built his pergola, his only thought was that it would be a great place for hosting garden parties. Now, his legacy is a hidden treasure in London; a gorgeous, landscaped garden with grand architecture, just off Hampstead Heath. If you're looking for free things to do in London for students, don't miss this gorgeous spot.
Kyoto Garden is a part of Holland Park that features gorgeous ponds, tiered waterfalls and stone lanterns.
Kyoto Garden
An unusual place to visit in London for free is a slice of Japan in the middle of Kensington. Just 20 minutes on the tube from Imperial College London, Kyoto Garden is a part of Holland Park that features gorgeous ponds, tiered waterfalls and stone lanterns. Tranquil and relaxing, this is the ideal place for some peaceful meditation (or grabbing some incredible pics for your Insta).
Little Venice
Just north of Paddington, you'll find Little Venice, an amazing canalside neighbourhood full of cafés, pubs and restaurants. Walk along the water or take to it in a narrowboat, and don't miss out on the amazing independent theatre scene.
Primrose Hill
With a history of duels and prize fights, this area is now a spectacular spot of greenery to walk through, with one of London's six protected viewpoints at its peak. Even the trees are kept low, so you can see the full view.
Barbican Conservatory
The second-largest conservatory in London after Kew Gardens' Princess of Wales Conservatory, the Barbican Conservatory is free to visit and is home to over 2,000 species of plants as well as koi carp and other animals.
View this post on Instagram
Spitalfields City Farm
You might be surprised to hear about a farm in the heart of Whitechapel, and it's definitely one of the most unusual places to visit in London (for free!) but Spitalfields City Farm is there to give animal- and countryside-lovers a haven. For students living in the Flora Building, you're just 20 minutes away from petting all the cute little farm animals you like! Spending time outside and around animals is also a great way to improve your mental wellbeing.
Sky Garden
The Sky Garden is an elevated indoor public garden with enormous windows that are perfect for a totally candid shot of you looking out. Tickets are free but if you're open to splashing a bit of cash, they do a morning yoga session that is definitely the most scenic way to say good morning to the city.
Cultural interest
Roman Wall Walk
Built as a defensive wall somewhere around 200AD, the walk is now around three kilometres long and takes you from Tower Hill to the London Museum. If you're a fan of Hadrian's wall or the City Walls in York, don't miss out on London's offering. Even if you're not much of a history buff, it's a great way to get your steps in – students living in Urbanest Tower Bridge are less than ten minutes from the starting point!
Postman's Park
Close to St Paul's Cathedral, Postman's Park is a touching memorial to selflessness, with 54 plaques detailing the deaths of ordinary people who gave their lives for someone else. It's the perfect quiet spot to have some lunch (much like the postmen who gave the park its name) and pay your respects.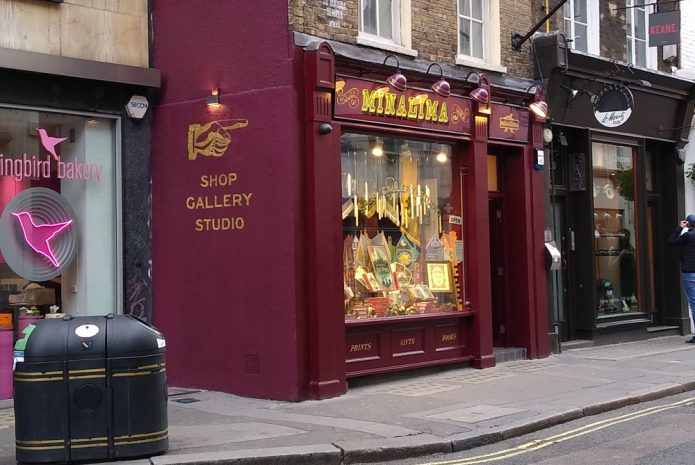 House of MinaLima
A fantastic visit for any Harry Potter fan, this gallery and shop was created by two artists who worked on the original film series as well as the more recent Fantastic Beasts and Where to Find Them series. Even better, all of the displayed limited-edition prints are available to buy, so while it is an unusual place to visit in London for free, you might end up buying something exciting.
Grant Museum of Zoology
Founded as a teaching collection in 1827, the permanent collection includes some rare and exotic animal specimens, like the quagga skeleton, one of only seven in the world, as well as dodo bones and Blaschka glass models of invertebrates. This is definitely one of the most interesting free things to do in London for students, even if you're not studying zoology.
Did you know that you can sit in on an actual live trial in the Old Bailey and watch the justice system work in real time?
Old Bailey public galleries
Did you know that you can sit in on an actual live trial in the Old Bailey? There are plenty of security precautions and you should take some ID with you, but if you decide to go it's fascinating to watch the justice system work in real time. Bit of a quirky thing to do in London for free if you're just there for the day, but definitely worth checking out.
Speaker's Corner
The seat of free speech, Speaker's Corner has historically been a site for anyone and everyone to voice their opinions to the public. It's seen speeches from the likes of Karl Marx, George Orwell and the suffragette movement, and it is still used by public speakers to this day.
God's Own Junkyard
Revel in all things neon at God's Own Junkyard, with former film props, wacky signs and other totally random pieces of neon artwork. It's an unusual place to visit in London for free but amazing for pics, and you can even buy or rent a sign to decorate your student halls (at least, if you have the funds to do it…).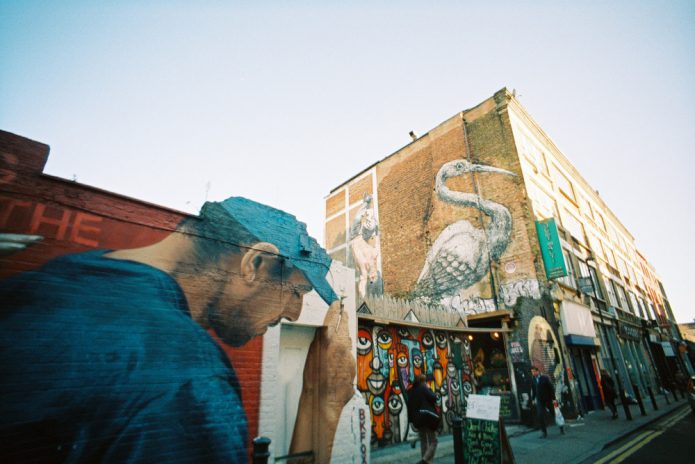 Quickfire Round – 15 More Places to Visit!
Brick Lane street art – find incredible murals and artwork along the street.
Execution Dock – spot the noose to see where suspected pirates used to be hanged, as a warning to other would-be wrongdoers!
Eel Pie Island – a gorgeous arty spot with a strong musical history.
Brixton Windmill – of course there's a working windmill in the middle of Brixton; why wouldn't there be?
Crossbones Burial Ground – for lovers of all things spooky, the Crossbones Burial Ground honours the 'outcast dead'.
10 Adam Street – sick of trying to get pics at Downing Street? 10 Adam Street has recreated the famous front door (well enough that you'll get away with it, anyway).
Royal Observatory – home of Greenwich Mean Time and the historic source of the world's Prime Meridian, spy one of the largest telescopes in the world here.
Columbia Road Flower Market – open every Sunday, the Columbia Flower Market is a gorgeous place to walk through and enjoy the summery smell of flowers, so long as you don't have hayfever!
David Bowie Memorial – in his home of Brixton, you can see a picture of Bowie's iconic Aladdin Sane character, covered with notes and messages from adoring fans.
Jean Cocteau murals – find Cocteau's religious murals in the Notre Dame de France church, just by Covent Garden.
London's smallest police station – built just prior to World War One, this tiny police station was constructed in the base of a lamppost plinth!
Holloway Ukulele Hootenanny – exactly as it sounds, bring your own ukulele or hire one for £20 and play with other uke enthusiasts. Ideal if you live at iQ Hoxton!
Oxo Viewing Gallery – while not as high up as some of the other paid viewing platforms, this gallery still gives plenty good views of London
Leinster Gardens fake houses – constructed to cover up an unsightly air vent, see if you can spot the façade at numbers 23 and 24.
Crystal Park Palace – with a skatepark, 150-year-old maze and even giant dinosaur statues, Crystal Park is ideal for a sunny day out.
Phew, that was a lot of places! Of course, you're never going to run out of things to do in London, but finding interesting and unusual places to visit in London for free can be more of a challenge.
Although these places are free, it's worth checking them out online before you head over as some places do still require you to book an online ticket so they can monitor numbers. For more student living tips and tricks, please check out the rest of our blog.