20 Easy Student Halls Decorating Ideas

Your room is effectively a blank canvas, and you may need some decorating ideas for your chosen student halls that won't break your student loan budget. Oh, and you can't bang nails into the wall, you can't paint the walls, and there are only so many ways you can rearrange the furniture in your room. So just how are you supposed to make your student accommodation a stylish haven?
Here are some cheap and easy suggestions on how to decorate your student accommodation to bring out your inner interior design genius.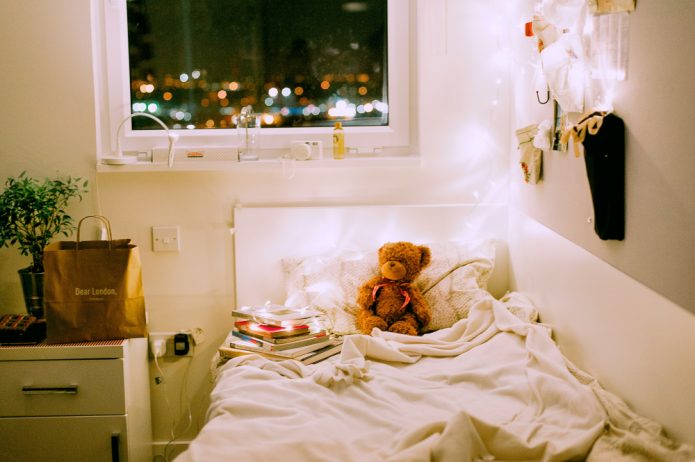 University Student Bedroom Ideas
Lighting
One of our top university student bedroom ideas is to get the right lights. Lighting can really elevate the feel of your room, particularly if you make use of effective ambient lighting. Stick a string of colour-changing LED lights around the walls to match your room to your mood, or hide them on the underside of your bed to create a glowy platform look.
Posters
Posters are one of the easiest student halls decorating ideas, and they say something about your personality and the things you like. Bring some from home or pick them up at an art fair or charity shop and cover up your plain walls with things that bring you joy.
When it comes to moving out and taking them down, just use a blob of Blu-tack and rub that against the Blu-tack on the wall for easy removal.
Rugs & mats
Rugs and doormats are a cheap and easy way to transform your space. They come in all kinds of shapes, sizes and patterns. Even better, rugs provide extra insulation for your feet in the winter and extra seating for your mates all year round!
New bedding
New bedding can transform your room in a heartbeat; nothing beats the feeling of sliding into crisp, clean sheets for the first time. Students already don't get enough sleep, so make it easier on yourself from the start! Take your pick from bright summer colours, crazy patterns, or personalise it with something you love – at any moment, there's a 90% chance Primark has a sale on Disney bedding…
Lampshades
Okay, it's probably not the thing you got excited about when thinking about how to decorate your student accommodation, but it can make more of a difference than you think! Plenty of uni rooms will come with either a basic white lampshade or nothing at all, and the 'bare lightbulb hanging from the ceiling' look doesn't really work for anyone.
Buy a fun one, or pick one up for cheap and decorate it yourself. Poking holes through the fabric can give you patterns across your ceiling.
Plants
Plants are the quickest and easiest way to really transform your space. Keeping plants alive is pretty easy, but if you're not sure you can manage it then a fake plant can have a very similar effect.
One of the most popular university student bedroom ideas is to hang fake ivy across the walls – so you can bring the natural world into your space.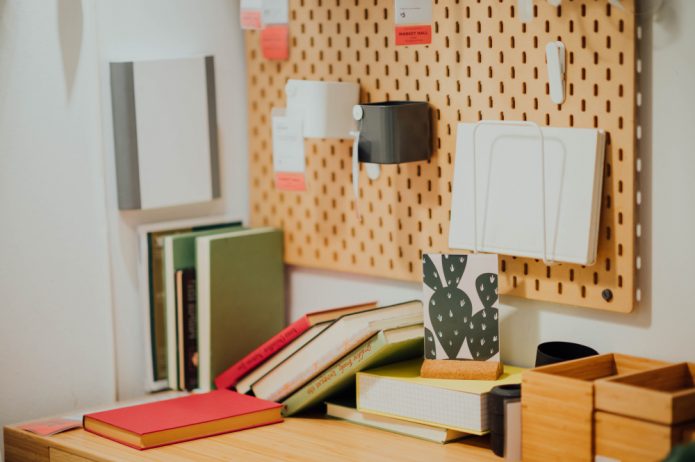 Pinboards or vision boards
Organising your life, hanging up pictures of friends and family or giving yourself something inspirational to look at while you're working at your desk is a great idea for decorating your student halls. Pinboards are entirely versatile, and you can make them work for you.
Top tip: before you leave for uni, give each of your friends and family a Post-It note and ask them to write you a little message. Many students struggle at least somewhat with their mental health at uni, and little positive things can really make a difference.
Fairy lights
Fact: everything looks nicer when lit up by soft fairy lights. Hang them around your room (keeping them well away from materials and remembering to switch them off when you're out or asleep) and you're good to go. Fairy lights are a staple of student living and they're perfect for binging Netflix or having a much-needed catch-up with your flatmates.
Washi tape
If you're into bullet journaling, you might already be familiar with washi tape. It's decorative, lightweight and easy to stick up. Best of all, it will peel off easily when you're moving back out, so you don't need to worry about losing your deposit.
Try lining your desk, decorating your door or even sticking up strips of washi tape in a pattern to create an accent wall.
Decals
Similar to washi tape, decals are another great idea for decorating your student halls without scuffing up the walls or furniture. You can pick a single piece or a repeating design, or cover something entirely.
If you're on good terms with your flatmates, you might suggest peel-and-stick countertop decals for your kitchen – that way, you can protect the surfaces all year long and make clean up super easy when you move out!
Mirrors
You can get mirrors to suit almost any style and space, and as if that wasn't enough, they will even help your room look a little bigger. Plus, nobody wants to be crowding around a shared bathroom mirror when you're getting ready to go out (unless you've managed to snag accommodation with an ensuite).
Décor
It might feel a little counterintuitive, given that space is often at a premium in student rooms, but not everything needs to have a purpose. One top university student bedroom idea is to surround yourself with trinkets or fun things that are purely decorative. They can make your space feel a bit more like home.
Desk accessories
When it comes to how to decorate your student accommodation, desk accessories are a great touch. They can look like a lot of different things depending on how you work and play. Maybe you like to have two monitors and a decent gaming setup, or pastel storage pots with the pens organised by colour. Maybe you'd like a carefully planned-out calendar for the whole year or books stacked up on the corner of the desk.
Your desk should probably be a functional space primarily, but it's also most likely a major part of your room, so make sure it's something you'd like to look at every day!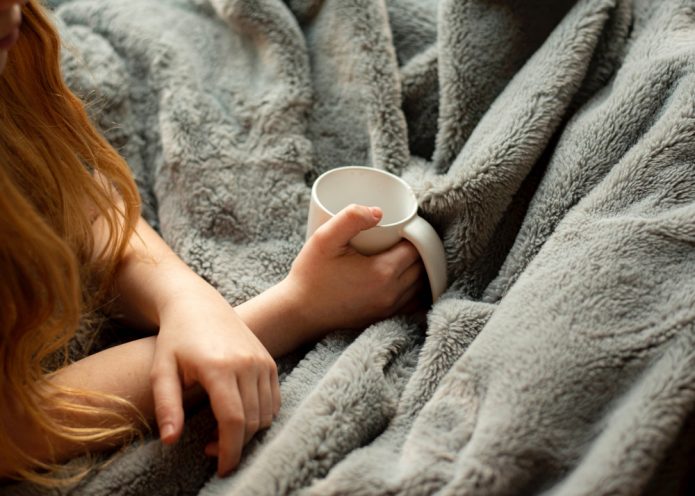 Blankets
Nobody in the history of the world has ever said, 'you know, I think I might have too many blankets'. It's just not possible. Throws for your bed? Brilliant. A spare blanket in the common room for when you want to curl up on the sofa? Amazing. A third blanket for wearing like a cape through the flat when you're sick or hungover? Perfection.
Cushions
Cushions are another must for your room because there's nothing quite like coming in from a particularly difficult lecture and throwing yourself face-first into a pile of cushions.
You might want to coordinate your bedding and your cushions or just grab anything at IKEA that looks soft. Of course, you'll want to prepare for your cushioned haven to become the designated hanging-out room.
Candles or diffusers
University student bedroom design ideas aren't just about the visuals; another thing that can make more of a difference than you might think is making your room smell nice. Scented candles or incense are always nice, but some halls might not let you use them. Diffusers are a great compromise – fill your room with any homely scents you like, with none of the fire risks.
Switch out hardware
If you're prone to losing small things, look away now. However, if you're confident you'll remember where you put them, taking off drawer handles and replacing them with something more unique can be a fun way to show your creativity! You could get something novelty, something stylish or just a different colour to what you were originally given.
But seriously – don't lose the ones you take off!
Wall tapestries
One of the downsides of student living is that most student halls have the same off-white paint on every wall in every room. The great thing about wall tapestries is that, if you get one large enough, they can cover most of one wall. Essentially, what you've created is a cheap, removable accent wall!
Mini fridge
If you have the space, a mini-fridge is a great student halls decorating idea that's functional too. They're perfect for snacks on lazy days or just constant access to chilled drinks, and are especially useful for those in catered accommodation. Check the rules at your accommodation before you buy, though, as some places won't let you have one.
Storage boxes
Depending on the storage options in your room, one university student bedroom idea is to bring storage boxes. You can get them in all colours and sizes, with or without patterns. Stow them under the bed or stack them in the wardrobe to keep your stuff organised and out of the way.
Bonus points if you take a note of the boxes you don't touch over the year (and there will be at least one, especially in first year), because then you know not to bother bringing that stuff next year!
So there you go: twenty of our favourite student halls decorating ideas! We hope you've picked up some inspiration on how to decorate your student accommodation. To see more interesting interior design ideas, check out the most Instagrammable student digs on our blog.
Head to a garden centre or supermarket and spend less than a fiver on house plants – just remember to water them, or that'll be the end of your free extra oxygen bonuses.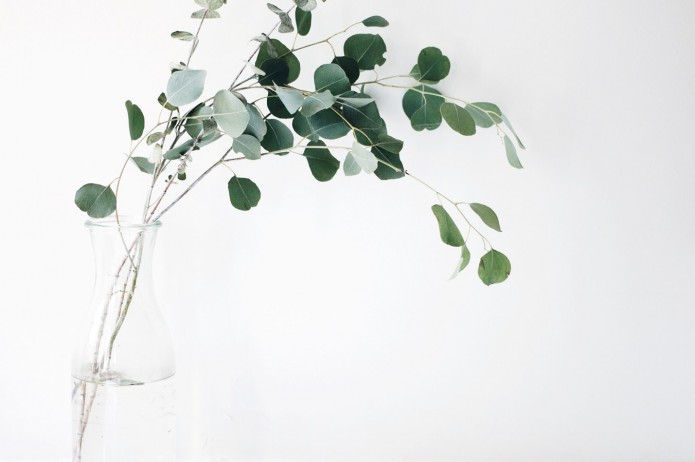 So there you go, you're ready to be let loose in your student room and give it a cheap and easy makeover. Minimum input (minimum cash) and maximum output is the name of the game here. Do you have any other super scrimping stylish tips to share?