Student well-being: a guide to building better mental health in university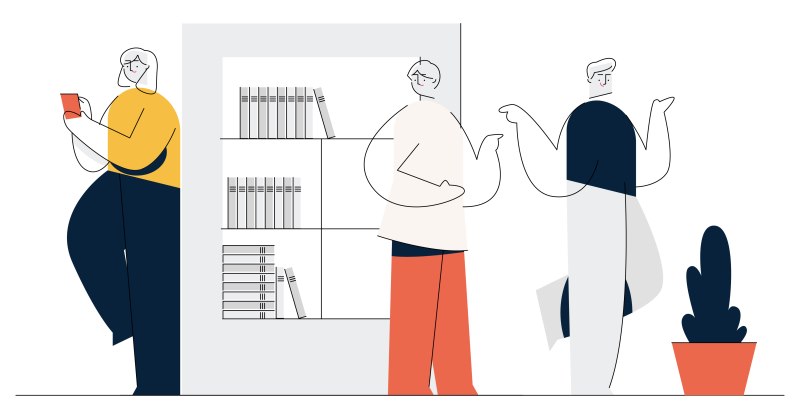 Covid-19 has changed student life and introduced students to a new world of lockdown, online learning and student bubbles. As a result, students are now navigating unique challenges whilst trying to maintain their well-being and mental health at uni, with many not equipped with the knowledge and tools to manage successfully. 
In this guide Award-winning GP Dr. Dominique Thompson, GP and student health and well-being expert, explores some key issues affecting students with some tips and resources to help combat these challenges. 
Contents
Loneliness at University
Why are students feeling so lonely during the pandemic?
Feeling lonely is fairly common when students move to university and negotiate a new life away from home. But in the past year, students have been spending prolonged periods of time alone behind their screens whilst learning online, unable to socialise outside of their 'bubbles' or to leave their accommodation for non-essential reasons, with many also in the unique position that they are living with total strangers. 
Having been subjected to such uncertainty and social isolation, the knock-on effect for many has been of damage to student relationships and mental health, and made feelings of loneliness more prevalent. Research has shown that this is particularly true among young people: 44% of those aged 18-24 said they have experienced loneliness living under lockdown.
44% of those aged 18-24 said they have experienced loneliness living under lockdown.
Humans are inherently social, meaning that we rely on social interaction and cooperation to survive and thrive in our environment; once you strip this away, you are left feeling lonely and vulnerable. While "loneliness" and "social isolation" are often used interchangeably, they do not mean the same thing. Therefore even if you are not isolated, you may still experience feelings of loneliness.There are several ways for students to navigate lockdown and continue to connect with others, but in order for students to do this properly it's important to be patient and kind to yourselves.
Loneliness at University stats and facts
Many students are living in student digs, whether that's halls or student houses, but they're spending a lot of time at home since they're unable to socialise with anyone except their housemates. 

The number of students living with parents has jumped from 10% to 35%. (

Telegraph

)

Prior to the pandemic, almost

half of UK students reported feeling lonely on a daily or weekly basis

(

WonkHE

), and many have reported feeling particularly lonely since the pandemic started. Many  students are spending all their time at home, with universities closed. 

Loneliness is a psychological state that is associated with gaps in a person's social relationships. 

Although loneliness is not a facet of mental health per se, lots of research suggests that if you're lonely you may be more likely to suffer with mental health challenges. (

A Review and Response to the Early Mental Health and Neurological Consequences of the COVID-19 Pandemic

)

A social study by UCL and the Nuffield Foundation found that young adults had seen the biggest deterioration in mental health since the start of the pandemic. (

Nuffield Foundation

)

Chronic Loneliness has been shown to affect levels of the hormones associated with stress and social bonding. It has also been linked to paranoia, depression and can even impact memory.

(

BBC

)

It is therefore really important not to ignore feelings of loneliness and take action to reconnect with others. See below for lots of ideas on how to do this.

Many students have been turning to social media to socialise and feel less lonely. But this isn't a like-for-like substitute for socialising in person.

(

Forbes

)

Across many universities, clubs and societies have played a more important role than ever before- bringing students together and facilitating online connections across the social divide of lockdown. (

Independent

)
How to manage and deal with the feeling of loneliness
Firstly, when you're feeling lonely, be reassured that many people are feeling the same and these feelings are valid. The first consideration is to take things slow. Don't force yourself to do anything you feel uncomfortable with, especially if you haven't socialised for a while in the way you might have done pre-pandemic. 
Student clubs and societies are a great way to meet people. Even before the pandemic, they  played a big role in reducing student loneliness. A report from 2019 found more than a third of students said their friendships came from involvement in student societies. Many of these societies have been set-up digitally this year and can be found via the student union sites.
A report from 2019 found more than a third of students said their friendships came from involvement in student societies.
It is also worth looking into platforms such as 'Hullo' which formed during the pandemic to help tackle loneliness amongst students. Founded by a Durham University student, this non-profit provides a safe space for young people to pick up the phone and have a chat on any topic, be it movies, music, or even just the weather. 
While we hear a lot about the harmful aspects of spending too much time online, especially with regards to mental health, it is an important part of keeping connected right now. While in-person contact may be what you crave more than anything, your digital lives also play a key role in keeping you connected. Try to find online social opportunities like clubs and societies, or platforms to engage with your course mates, or scheduling regular contact with family and friends, will all help you feel supported.
Engaging with others outside of your household is extremely important for your mental health and connecting with other people virtually can gradually build up your confidence, rather than jumping into social situations at the deep end if you need to ease in. When it comes to managing loneliness, remember the quality of your relationships is more important than the quantity.
Lastly, if your feelings of loneliness persist and are affecting your well-being most of the time, you may find it beneficial to speak to a professional. Your university's mental health services or counselling service is a great first step, or chat through your feelings with your GP. They will have a wealth of experience and resources to support your specific needs.
Will the lifting of lockdown help with loneliness?
Come September, most students will find they are quickly able to successfully readjust and navigate social situations with ease. However, as students return to in-person teaching, the repercussions of almost a year of isolation may begin to show. Students will have to tackle all the usual transition challenges but will not have socialised properly for 18 months. 
Those students who may be returning to university accommodation after living at home for the past year may find reintegrating especially challenging.
Those students who may be returning to university accommodation after living at home for the past year may find reintegrating especially challenging. These students will need continued support and universities should be starting to make provisions to allow for this, including preparing for increased demand on mental health services and creating increased opportunities for forming connections such as 'friend speed dating'. 
Some students may struggle to forge new relationships as university life begins once more on campus, and they may feel a bit 'left behind'. As you return to some kind of normality, many students may also feel overwhelmed by the return to having lots of people in close proximity. Greater proximity to other students will not necessarily help students to feel less lonely, on the contrary, feelings of loneliness may be heightened. 
If you continue to struggle, remember you are not alone, and that there are lots of people around the university whose job is to support and help you. Talk to them; your tutor, your GP, a counsellor, or residential staff, they are all there for you.
If you're still concerned or you'd like more information you can visit:
Money and financial well-being
How has the pandemic affected students financially?
We've all heard about skint students, having to plan around loans and take on part-time jobs. Money plays a significant role in students' lives and, for many, university will be the first time they have had to budget.  
This has taken on new significance since the pandemic- those graduating are also facing a difficult economy, leaving many worried about continued financial insecurity after uni.
There is a huge link between financial well-being and mental health. Being 'financially well'  means that you are able to control your finances (rather than being controlled by them). The past year's uncertainty and economic instability has meant that, for the majority of university students in the UK, this ideal hasn't been achievable. 
Worries about money can lead to anxiety, which in turn impacts sleep quality, moods and stress levels.
Worries about money can lead to anxiety, which in turn impacts sleep quality, moods and stress levels. It can also have a significant effect on concentration levels, meaning students may find it more difficult to focus whilst on zoom lectures or revising.
Money and financial well-being stats and facts
How can students manage their money effectively whilst studying
There is lots of support available for financial well-being, and whilst there are no short term fixes, regaining control of your finances is absolutely possible with some guidance and organisation.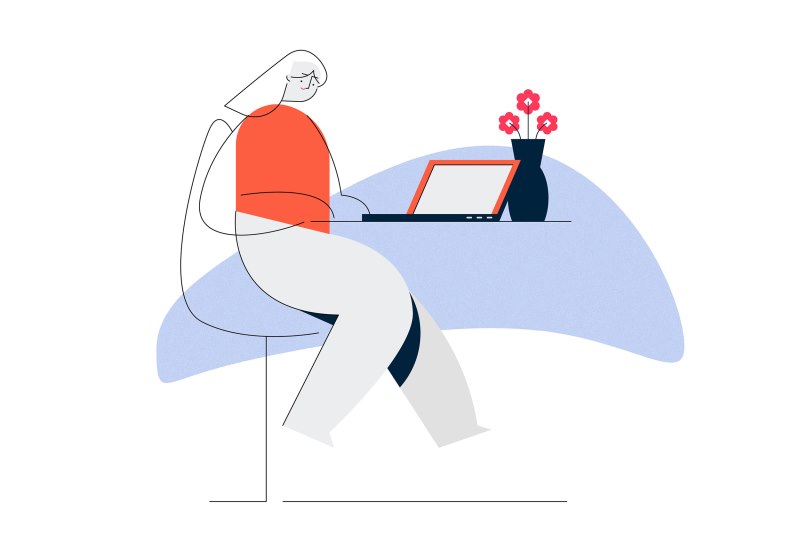 Top Tips for being the boss of your budget: 
Think before you buy – The first and easiest way to make some savings is to take a step back, reassess non-essential purchases and give yourself the time to mull it over. If you click and 'add to basket', leave 24 hours before you go back and decide to 'checkout' (or not). For purchases that are essential, explore shopping secondhand at charity shops or on apps such as Depop or Vinted. If there's a book you need for class, check if your university library can get it in for you. Used textbooks are also often sold through student or Facebook groups.
Be wary of 'pay later' schemes  – These are all too often a short term fix that can negatively impact in the long run. Missing payments on 'pay later' schemes, such as Klana or Clearpay, will negatively affect your credit score and put you at risk of being contacted by debt collection agencies, which will worsen any financial situation. They are a 'slippery slope' to avoid at all costs.
Explore eligibility for additional funding and loans – If your household has experienced a loss of income due to the pandemic, you could be entitled to receive a higher Maintenance Loan. There are also thousands of overlooked grants, bursaries and scholarships made available to students which are offered by universities, private companies, and charities every year. Unlike loans, most of these funds don't need to be paid back. Do your research and check in with your university to see what may be available.
Check in with your University  – Universities across the UK have been allocated funding for student hardship and mental health support and these grants are available directly through your university. Search for 'student funding' on your university's website. 
How is Covid going to affect students financially in the long-term?
Last year almost three quarters of students relied on part-time jobs  to make money, however, the pandemic has left many students struggling to find work to support themselves.
The difficulty with being short of money is that for many students the options have been limited, and if they cant find a part time job they may take risks, such as with their health or safety, and feel pushed into taking part in medical trials for money, or even illegal activities.
With the shadow of the economic crisis likely to be hanging around for a while, good financial guidance, access to funding and mental health support, is going to be more vital than ever for students. Universities should be preparing to offer this extra support and advice and know that these increased financial pressures might have a knock-on effect on student well-being in September.
If you're concerned or you'd like more information you can visit:
Social media surge
How has social media affected students during the pandemic?
Since the UK entered into its first lockdown last March, technology and social media have played a huge role in bringing students together.
The pandemic has increased the reliance on social platforms such as Instagram, TikTok, YouTube and Snapchat to connect with friends and family, check the news and develop new friendships and relationships at university in the absence of the normal social opportunities. For students in particular, these apps have facilitated escapism and distraction from what is going on in the world, but excessive use can fuel feelings of anxiety, depression, isolation, and FOMO (fear of missing out)- particularly with stressful and difficult news stories.
Social media surge stats and facts
95% of people aged 16-24 have social media profiles.

(

Ofcom

)

At the height of lockdown the average UK adult was spending a daily average of four hours and two minutes online – up from three-and-a-half hours in September in 2019. (

Ofcom

)
How does social media affect our emotions?
How to deal with the negative effects of social media?
When it comes to social media and mental health, not all apps are created equal. 
Studies have suggested platforms such as YouTube have positive impacts on mental health by promoting self expression amongst young people. However, the same study also suggests that Instagram has the biggest negative impact on young people's mental health, resulting in exacerbated feelings of anxiety.
Top Tips to take today:
Clean your feed – You may not even realise that the content you are digesting every day can have a huge effect on your feelings. It's easy to compare yourself and your life to others, especially influencers. Go through your followed accounts and unfollow or mute accounts that trigger negative emotions. Creating a feed of positive narratives and relatable/real content will help to build your confidence and disperse unhelpful thoughts or feelings. 
Limit your screen time – Spending too much time on social media can cause burnout which can lead to issues such as emotional exhaustion and depression. Limiting your screen time can avoid this. Schedule designated 'no social media' times throughout the day, particularly before you go to sleep and when you first wake up. Remember that you don't have to be on every social media channel, you could even try deleting an app from your phone every week and see if you notice a difference.  
Look to the experts – Navigating the pitfalls of social media is luckily something we can all learn, though it isn't always easy. Explore platforms such as What's Up with Everybody, created with Aardman Animation and university experts, it's full of useful advice on how to moderate your social media intake and where to go for further support. 
Will pandemic social media use affect students long term?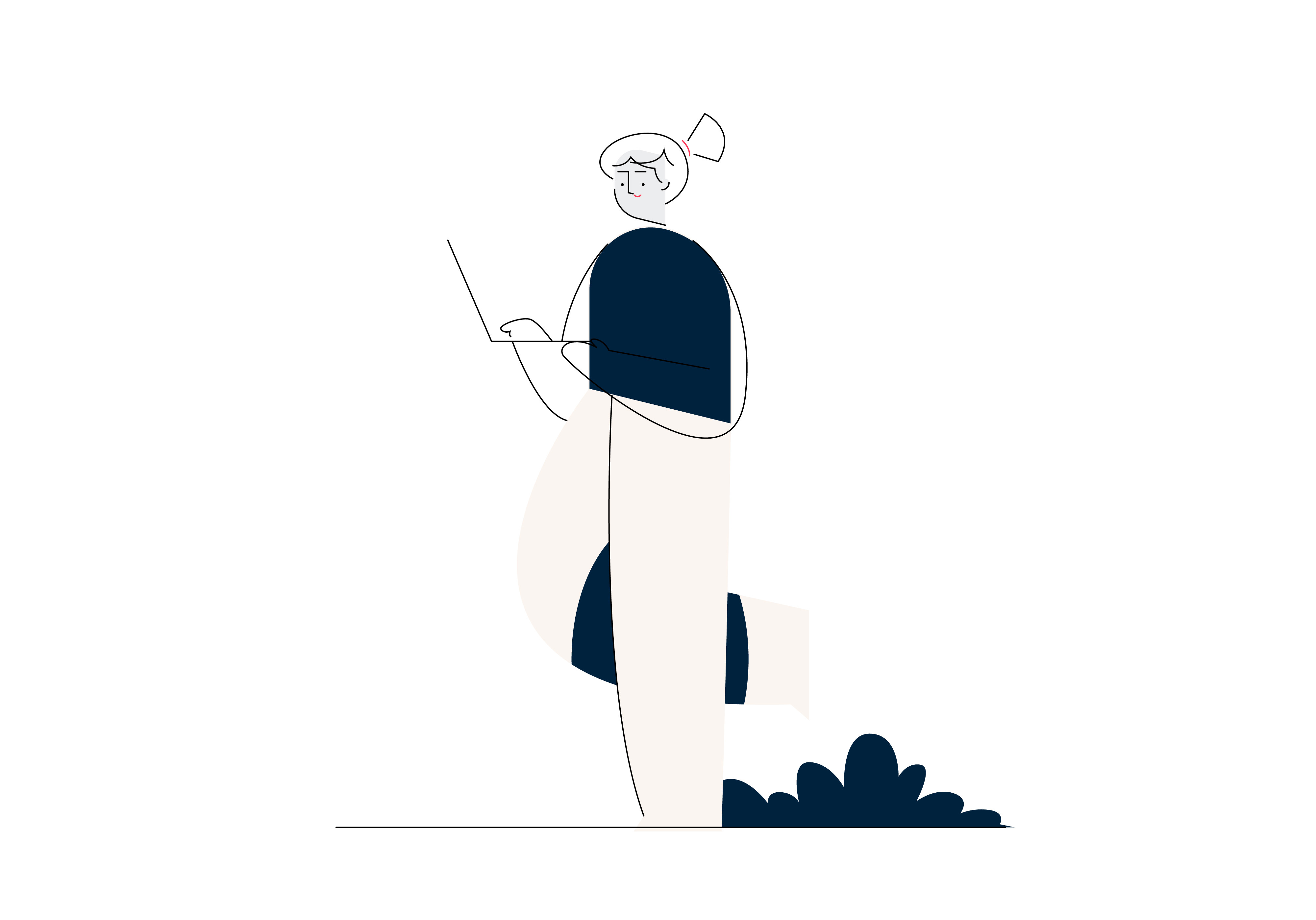 Students may have got into bad habits over the past year, with some developing a dependency on their social media. Changing these more damaging behaviours will take time but failure to do so could potentially have a long-term impact both on students' studies and their mental well-being in the coming years. 
The pressures that arise from the performative nature of social media are particularly powerful at university. So often described as "the best years of your life", the pressure to be seen to be making the most of your university experience, especially for 'freshers', can lead to students making harmful or negative comparisons between their lives and the lives of other students they see online. After a year of social isolation for many, there is huge potential for these feelings to be sharper than ever come September. 
With universities relying on students to use social media to navigate their university experience, such as to speak to their coursemates and staff, as well as for making friends, they should also expect to support any subsequent effect on mental health and screen burnout. As soon as it is safe to do so, universities should be looking to encourage more offline activities to help break the cycle of these behaviours. 
Now is the time to start taking back control of your feed…
The difficult news agenda of the past year may have left some students feeling overwhelmed or finding it difficult to switch off from their social media. Students may be feeling angry, stressed, worried or sad because of what they see or hear online and it's important that they take proactive steps to protect their mental health before problems worsen. Now is the time to start taking back control of your feed, muting those negative notifications or accounts, and reflecting on how you can prepare for a healthier life offline. You will feel so much better for doing so! 
Resources:
Students & alcohol
Has alcohol intake amongst students increased during the pandemic?
If there's one thing that students have historically been renowned for, it's partying and drinking – with student culture often synonymous with images of students wearing traffic cone hats and freshers face down on the pavement. It's not a great look, but it's not uncommon!
Since the lockdown of last year, however, student life has looked a lot different. The closing of pubs and clubs across the country has deprived students of the drinking hubs they once had. Has this affected students' alcohol intake, or perhaps even changed the student lifestyle forever? Only time will tell, but some interesting evidence is starting to emerge.
Prior to lockdown, an NUS survey in 2018 found that 2% of students said they drank most or every day, with 23% drinking 2-3 days a week. Of these, 20% of students admitted to getting drunk on purpose about once a week. The same survey found 21% didn't drink at all (never or have stopped drinking – NUS). In other words, about 1 in 5 students is teetotal.
Post-lockdown, according to new research, three in 10 young adults (aged 18-34) are drinking at higher levels than before lockdown began…
Post-lockdown, according to new research, three in 10 young adults (aged 18-34) are drinking at higher levels than before lockdown began, and are more likely than the rest of the population  to be drinking alone. 
With alcohol's significant impact on physical and mental well-being, it's important to understand why students might have a different relationship to alcohol since the pandemic began, and what the fallout from  this could be, even if things go 'back to normal' in the coming months.  
We're going to look at why some students are drinking more, what this is doing to their health, and how this can be addressed, not just by students themselves, but by universities who have a key role in supporting student well-being. 
Students and alcohol stats and facts
How to recognise if you may be having an unhealthy relationship with alcohol?
It's important to be able to recognise damaging drinking habits and the risks associated with these behaviours so that you can make informed choices.
Unhealthy drinking patterns can creep up on you, especially when you are surrounded by a culture of drinking (as students so often are). Unhealthy relationships with alcohol can look different to everyone but signs could include the following:
Looking for and looking forward to opportunities to get drunk or basing your social life around alcohol, to the extent that it impacts negatively on your life, academic work, or relationships.

Trying to find ways to get drunk quicker and even skipping meals to get drunk faster. 

Finding yourself in dangerous situations because of your drinking.
With studies suggesting that mental health is a key reason for increased alcohol consumption under lockdown, it's worth exploring if and why you may be using alcohol to cope with wider mental health issues. If you are worried about the drinking habits you've formed over lockdown then we have some suggested ways to manage your alcohol intake below. 
However, you may also feel as though you have become dependent on alcohol, meaning you feel you need it to function, and often place it above your family, friends, and studies, or feel unable to say 'no' to drink.  If this sounds like you, remember that you are not alone. Speak to your GP confidentially, or contact organisations such as Alcoholics Anonymous.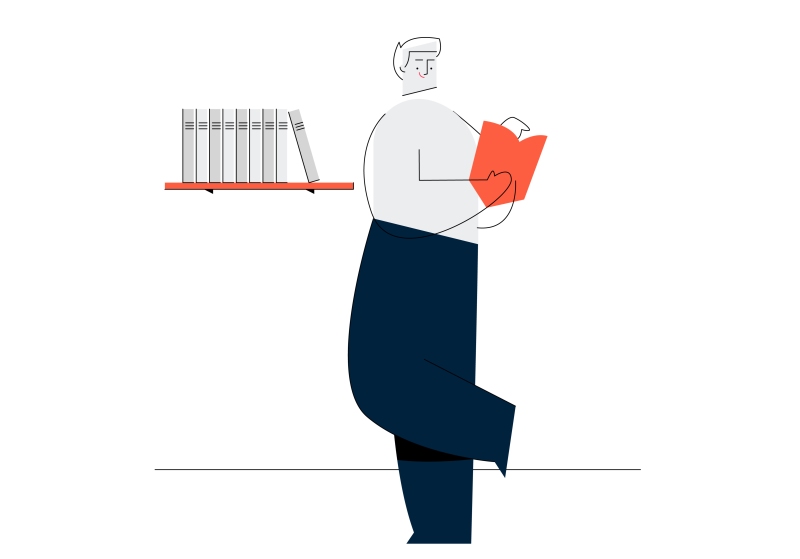 How to manage alcohol intake in a healthy way
You don't have to follow the crowd – Although binge drinking is very common, we may overestimate how many people are doing it and how regularly. Heavy drinking has been so normalised that it's easy to believe everyone in university binge drinks every weekend, making us more likely to do the same. Although easier said than done, students shouldn't let social media and pressures of how they think they should behave lead them into potentially harmful habits. Remember that 1 in 5 students do not drink at all, and the people you spend time with will influence your behaviour, so choose to sometimes spend time with peers who drink less.
Remember that 1 in 5 students do not drink at all…
Think about your accommodation – Look into your living options. Where you live and who you live with plays a huge role in the student experience. Students who prefer not to live amongst the hustle and bustle of the student party environment can find accommodation in the UK to support them. It's not to say that this accommodation is entirely silent (that would be unreasonable!) but these 'Quieter Halls'  meet a specific set of criteria which take into account provisions around space, sound and general resident guidelines, noise policies, accommodation of specific requests for quiet rooms and living areas, and a quiet surrounding area of the accommodation building. 
Alcohol-free alternatives – If you want the taste of alcohol without the risk of side-effects then  you could try alcohol-free alternatives. Big beer brands, such as BrewDog and Heineken, produce alcohol-free alternatives which give you more than the option of lemonade when drinking with your mates. However sometimes these alcohol-free substitutes can make cravings worse. If this is an issue for you, then stick to soft drinks. 
Will the return to university affect alcohol consumption?
While some students have been drinking more out of boredom or to deal with stress, for many students drinking is a social affair and, without their usual social circles and events, their drinking in the past year has been significantly reduced. As lockdown restrictions ease, there's a danger that those students whose tolerances may have reduced over lockdown may put themselves in harm's way by launching back into socialising and potentially heavy drinking to 'make up for lost time'. After the initial partying, however, it is likely that  students will settle into a more normal routine of work balanced with fun, grateful to have survived a pandemic and eager to get their lives back on track. 
Those suffering with mental health issues may have used alcohol as a coping mechanism during lockdown…
Students who have been regularly consuming large amounts of alcohol may find their drinking increases after returning to uni. Those suffering with mental health issues may have used alcohol as a coping mechanism during lockdown, so there is a potential danger that such students will continue to rely on drinking to counter the stress of university life, and may need additional support from their university. 
Parents, friends, and universities should be mindful that the experience of lockdown has been different for everyone, and habits and preferences may have changed. Universities in particular will need to support young people when restrictions lift, to encourage them to return to their socialising and partying in a safe way. 
Until the coronavirus is fully eradicated, clubs, pubs and bars will continue to face restrictions. This, coupled with the isolation that many students have experienced during successive lockdowns, could result in a long term change to student life as we know it. It is possible that post-COVID we will see a continuation of the pre-COVID trend of reduced drinking among university students, and that alcohol will play a lesser role in students' social lives. 
Resources:
Academic performance
Has online learning affected students academically?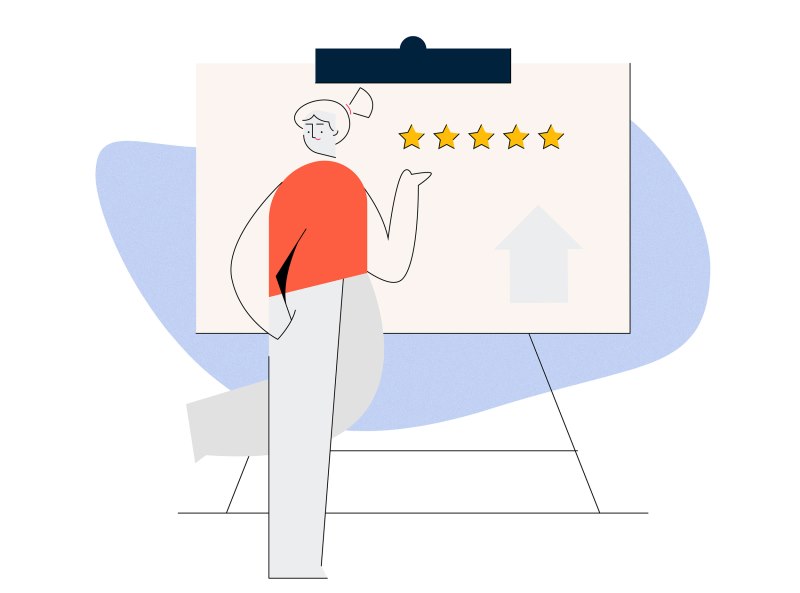 For some students, the transition from in-person learning to learning from their homes or accommodation has been seamless, but for others this change has been difficult. 
Learning away from a university setting can be full of distractions and disruptions. Many students have found they have been less productive or completely unmotivated over the past year, with some falling behind on their studies, leading to feelings of worry, stress, and perhaps even depression. As well as dealing with these immediate concerns about their day-to-day learning, students are also having to confront uncertainty about what their future job prospects may be like, on leaving university. 
The move to online learning has made studying difficult for many university students. 
In a survey of students in July 2020, it was found that, of those learning online, almost one in three was unable to access their education and almost half felt unsatisfied with the quality of their education. (NUS)
What's being done to support students?
How to manage university exam stress and anxiety?
Study tips or tricks for students: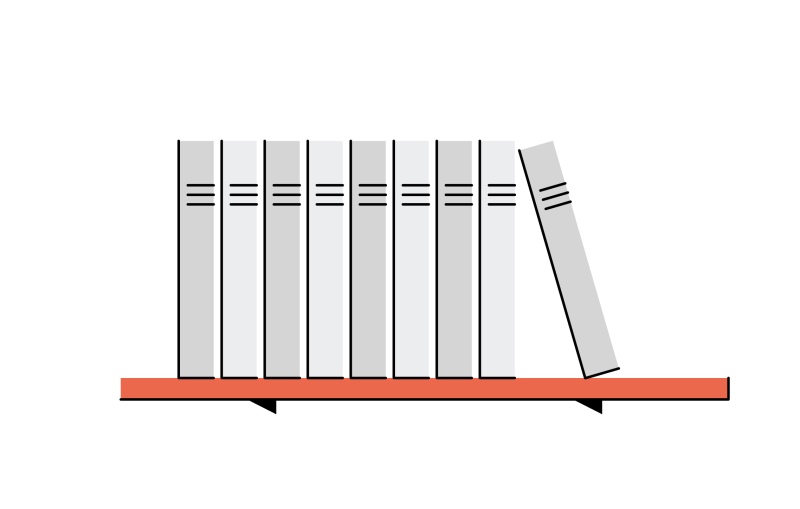 Despite the difficulties you may be facing at the moment, keep in mind the reasons why you're doing the work you're doing- whether that is a uni course, job or a personal hobby. It can be extremely difficult to be in the same room for days at a time, with little opportunity to break  the routine  through social events or going for a day out, but here are some tips to try.   
Timetables – Plan a timetable in advance that ensures that you have things to look forward to in between 1-2 hour blocks of revision. This might include chatting with a friend, baking, kicking a ball about, or taking a walk.
Sleep – Make sure you allow yourself to sleep about 8-9 hours every night. It is scientifically proven to improve both what you retain from study and what you critically analyse, leading to better academic results in the exams.
Eat right – Try to balance out the sugar overload with some fresh foods, such as fish, fruit and veg, but don't try anything too dramatic in terms of new diets- you need to be in a nice routine when the exams come around, not coping with potential side effects of a new diet!
Take breaks – In terms of proven effective revision techniques it is much better to take regular breaks, such as 10 minutes off for every 1-2 hours of study (outside if you can), or revising in different locations to keep yourself alert and prepare your mind for the new locations of the exams themselves.
Change it up – Use visual aids to sketch out your text and learning, don't try just to memorise stuff, or copy it out- it's nowhere near as effective as reading your notes and then writing out what you recall without looking at the text.

A word about anxiety when revising – If you are getting anxious or panicky, then remember, a little anxiety is a good thing and helps you to focus, but too much (can't sit still, can't read, can't sleep at all) is not helpful. If you feel like this you might benefit from some distraction techniques or relaxation apps. If it's stopping you functioning or working at all, then please ask for help from your university counselling service, personal tutor, or GP.
How to deal with bad exam results – Dealing with things when they go wrong is a life skill. We all need to learn how to manage bad results or 'failure', but there are a few helpful things to remember if your exams are not what you expected. 
Don't dwell on the negative – Take a bit of time to feel upset and frustrated, but then make a conscious decision to address what went wrong, what needs to be done to fix it and what are the next steps.
Every failure is an opportunity to learn and do better next time…
It will pass – Bad things pass and we move forwards- we have a choice about how we do that emotionally, and spending too long on the negative helps no one. 
Every failure is an opportunity to learn and do better next time, however irritating at the time. Even the most successful people have failed in life- in fact they are usually successful because they don't let failure stop them achieving; they learn from it.
Will students interpersonal skills be affected by online learning?
With students missing out on face-to-face learning for the past year, there is a very real possibility of a skills gap developing amongst young people who, being largely confined to their bedrooms for their learning, do not have the chance to work on their so-called soft skills such as teamwork, communication, leadership, and conflict resolution. 
Missing out on 'year abroad' or industry work experience and placements has not helped either.
Whilst university shouldn't just be about getting work-ready (you're allowed to learn just because you enjoy it!), for many students looking to find employment after their studies the loss of soft skill learning  can be a real worry. Even if you feel you do not lack workplace skills, you may be concerned that employers perceive this as a weakness of COVID era graduates. A recent survey from the Institute of Student Employers found that while employers were generally happy with levels of soft skills, they were concerned about graduates' ability to manage their career, their workplace relationships and manage other people.
To support graduates, some universities have online alumni mentoring platforms where ex-students, now in the labour market, can offer advice and guidance. Have a chat with the Careers Service at your university to see if this mentorship – or something similar – is available. 
Remember, not all skills are developed in the classroom – try not to focus on what you may have lost but rather figure out what your experience during the pandemic has taught you both about yourself and the way you work – it is this ability to self-reflect and analyse that most employers are looking for. 
…this ability to self-reflect and analyse that most employers are looking for
There is no doubt that a year of disrupted academic study and work placements will have impacted students' experiences and learning opportunities, but this will be something that employers are universally aware of. Therefore students and graduates could perhaps focus less on what has been missed, and more on what has been gained that can be brought to the workplace alongside their academic achievements. 
Resources:
Student living
Student accommodation during the pandemic
With universities closing their physical doors last year and quickly transitioning to online learning, the experience of student accommodation as we know it has changed. 
With the uncertainties of the pandemic lingering, the past year has made the decision about  where to live extremely difficult. For many students, the decision to remain at their university accommodation has meant living and learning in the same space for months at a time, whilst not being able to see family or friends from outside their "bubble". Videos for example on  TikTok have shown that with students spending so much time indoors, common housemate tensions like messy kitchens have been even more difficult to manage.
Almost twice as many undergrads are living with their parents than a year ago. (Save the Student)
For students who decided to return to their homes, away from their university campus, it has meant missing out on a year or more of their hoped-for university experience. 
Despite the promise of university life going back to 'normal' come September, the repercussions of last year will likely affect the way students live and socialise in the medium term, as well as the way students approach traditional learning environments.
Student living stats and facts
How to deal with a messy housemate
This is something that every student living in a shared accommodation will experience at least once, and if they don't, it might be because they are the messy one! Confronting a messy housemate can be stressful and nerve-wracking, but there are few ways that you can make the encounter easier- this goes for tackling any niggling issues created by living with others:
Pick a good time, not when people are just going out / coming in, exhausted or caught unawares. Mention that you'd like to talk and agree on a time that suits you both.

Be compassionate, whenever possible.

Listen actively; hear what they are really saying and try and read their body language.

Avoid aggressive language and swearing – as it really raises the stress levels and rarely achieves anything helpful.

Communicate clearly what you are trying to say and perhaps plan your three key points you want to make in advance.

Be prepared to compromise or agree on something slightly less than ideal in order to resolve the situation. It might not be perfect, but you should feel able to live with the decisions made.
How to choose student accommodation
Choosing your accommodation is hard enough, but many might be feeling even more pressure to get their choice right after so long in lockdown. With student halls expected to be filled up again in September, here are some key considerations to learn from the past year. 
Amount of space/size of room – Successive lockdowns have really brought home the importance of space. With future lockdowns not entirely ruled out, if you're going to be spending a lot of time in your bedroom – for work and play – then you might want to consider how much space you think you'll need to feel comfortable in. But small can also be mighty! Rearrange furniture and use clever storage solutions to get the most from your space and make it work for you. Choose a room you could comfortably lockdown in. 
Shared spaces – As well as your own space, it's important to consider the spaces you could be sharing. Some accommodation will see you sharing a kitchen, bathroom and study spaces with potentially dozens of other people- forming the student 'bubbles' seen this year. While this is the most common option for students and a great way to make friends, it's not for everyone. If you like your privacy, and your budget allows, consider looking for accommodation with an en suite or perhaps a kitchenette. 
Location Location Location – Places further away from the university or city centre are likely to be less expensive, but you need to factor in how much money you will be spending on travelling into uni. The average time a student takes to travel to uni from their accommodation is 21 mins. (Save the Student)
The average time a student takes to travel to uni from their accommodation is 21 mins. (Save the Student)
Walking or cycling have seen a huge surge in the last year and are an affordable way to get around as a student. If these options are available for you then maybe consider venturing further out, but don't forget to think about how much this travel-time will take off your sleep-time in the morning. 
Specific requirements e.g. disability needs/quiet/alcohol free – You may need a kosher kitchen, want to live only with people of the same gender, or perhaps you don't want to be surrounded by the noise and ruckus associated with the traditional student experience; finding the right environment to allow you to thrive is so important. Following the pandemic, accommodation providers will be developing more ways to support student mental health through their spaces – check these out online. At Mystudenthalls.com we introduced our Quieter Halls badge: the first official accreditation for quieter student accommodation. The best way to grasp the vibe of a place is to speak to current students who will be able to share their insight from having lived there. 
Catered vs self-catered – If you're not confident in the kitchen or don't want the faff of getting to the shops every week, then catered accommodation could save you a lot of time and energy by preparing you three meals a day to eat with others in a communal dining hall. However, some catered accommodation providers have had to introduce social distancing measures or takeaway options due to the pandemic- policies that may need to remain in place come September. Catered accommodation may also limit you in other ways, such as the times you can eat and what food is on offer. If you like your meals a certain way then self-catering may be a better choice for you. 
Bills included? – Double check what your rent includes. Water, electricity, internet – these could all be additional costs that you have to shell out for on top of your rent, if bills are not included. If you're able to choose your providers yourself, it's worth shopping around to make sure you're getting the best deals. 
And remember!
Wherever you end up, if a place doesn't serve your needs once you've moved in, don't feel you have to "stick it out" – your mental health may suffer if you force yourself to stay in an environment that you do not feel happy in. Many accommodation providers have introduced new coronavirus clauses since last year which offer students more flexibility – check on your provider's policies.
Most importantly, with any accommodation, make sure you read and understand the terms of your contract. 
What will student life look like post-pandemic?
Undoubtedly this is going to be an Autumn like no other as we return to something approaching normality. 
It is likely that there will be a greater demand for quieter student accomodation- with students looking to ease back into socialising after a year of isolation. 
The return to accommodation will also mean a return to meeting friends indoors, and even parties. Be conscious of the feelings and needs of those around you in your accommodation – we've all been through a lot in the past year and not everyone will want to leap into living, working, and partying together at the same speed. And be conscious of yourself! Planning ahead will be key to success, and having a solid social support network will be very helpful. You will all be finding your way, but you can help each other through.
Resources:
The Student Wellbeing Series (Trigger Publishing)