Guide to Sheffield Student Life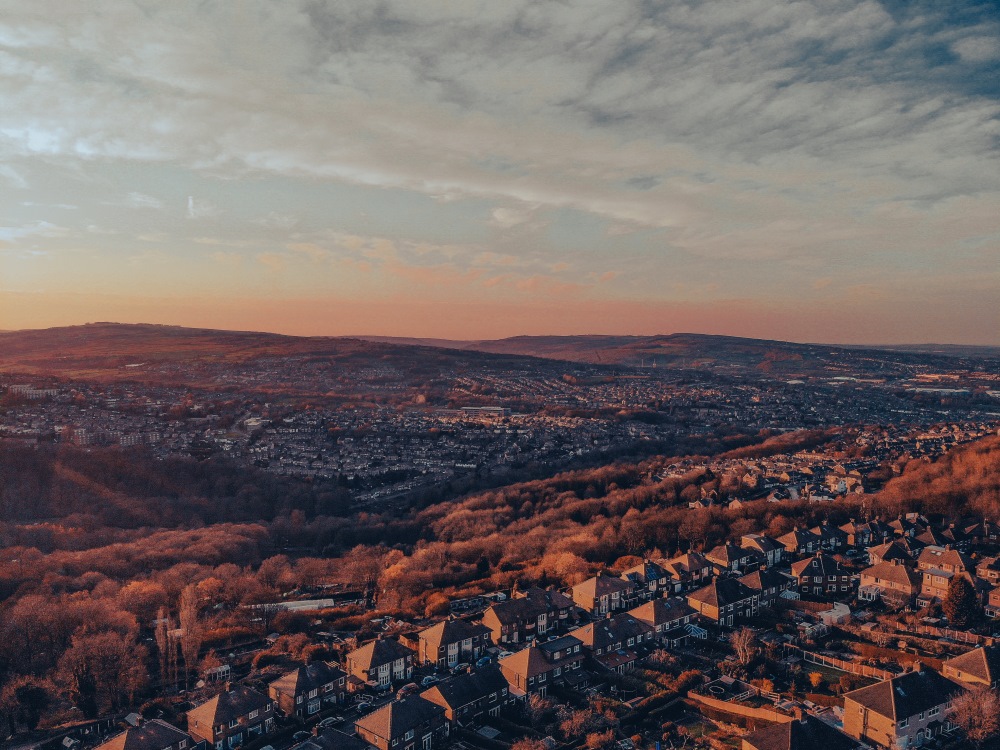 Sheffield's student life is an ever-expanding scene that shows no sign of slowing down. The once 'Steel City' of the north offers more than just the production of fine steel instruments. Sheffield is now home to a bustling student life, with 60,000 students flocking to the city for their studies. Sheffield's two exceptional universities, the University of Sheffield and Sheffield Hallam University, along with Sheffield's growing social and cultural scene, are transforming Sheffield into a vibrant and cosmopolitan city.
Whether you're wondering if living in Sheffield as a student is for you, or you're looking to explore the city and learn more about Sheffield student life, our guide explores the top five reasons Sheffield is a good student city and seven of our favourite activities to do in Sheffield!
So, What Makes Sheffield a Good Student City?
Here are our top five reasons why Sheffield is a good student city!
A Cost-Effective City for UK Students
Natwest Student Index 2022 has ranked Sheffield joint 3rd, along with Southampton, as the most cost-effective city for UK students. The Natwest Student Index measured affordability by dividing Sheffield students' average monthly accommodation, activities and item costs by their average monthly income.
The study also found Sheffield students in 2022 had the highest monthly income from term-time work with an average of £223, while also coming 4th for the lowest monthly rent costs.
University of Sheffield
According to Times Higher Education, the University of Sheffield has ranked 114 best university in the world out of a total of 1,799 universities spread across 104 countries!
The University of Sheffield is an amalgamation of three established universities: Sheffield's Medical School, founded in 1828, Sheffield Technical School, founded in 1884 and Firth College, founded in 1879. The three universities came together in 1897 and became the University of Sheffield in 1905. The longevity of the University of Sheffield's combined institutions establishes it as a significant university, with 55 departments offering some of the best degree programmes in the country.
The University of Sheffield has taught six Nobel prize winners, and the university itself is a five-time winner of the Queen's Anniversary Prize, recognising the quality and innovation of university research that impacts the nation's economic, cultural, intellectual and social life.
What's more, in 2021, 92% of first-year students were allocated places in university and partnership accommodation. The University of Sheffield aims to ensure that a proportionate amount of accommodation is offered to first-year students, helping to ease them into living in Sheffield as a student.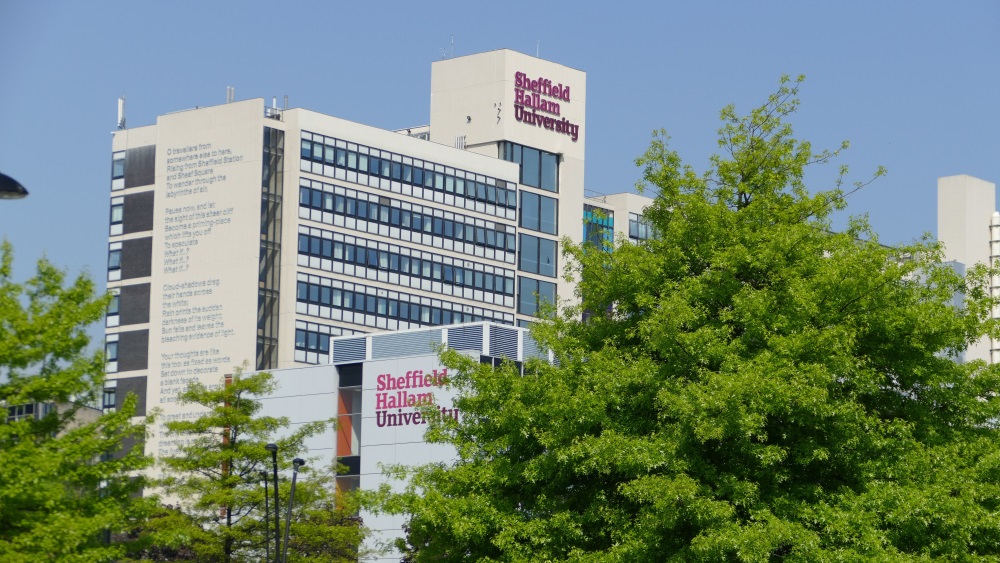 Sheffield Hallam University
According to Times Higher Education2023, Sheffield Hallam University has ranked 83 out of 101 top UK universities, receiving a rating of 4.1 out of 5 based on the reviews of Sheffield Hallam Universities students.
Sheffield Hallam offers yearly work experience and has an abundance of longstanding relationships with organisations such as the BBC, NHS, Rolls-Royce and Sony, with an average of 23,000 placements a year!
A Vibrant Social Scene
The fifth largest city in the UK, it is no surprise that Sheffield is one of the leading cities for its vibrant student social scene!
When considering living in Sheffield as a student, some of the most prominent student social areas are Ecclesall Road and Sharrow Vale, where you will find an abundant mix of independent and unique retailers, bars, restaurants and cafes. Just down the road, you will find Cosmos, offering a range of modern shared student accommodation with en-suite rooms, as well as a selection of more private studios.
Take a trip to Sheffield's industrial quarter, otherwise known as Kelham Island. Widely considered one of Sheffield's coolest places to live and just a stone's throw away from Sheffield Hallam University, Kelham Island has risen from the ashes through a 20-year-long project to reclaim the area from dereliction. This man-made island boasts Sheffield's best social scene. Central Quay student accommodation is just around the corner from an exciting mix of unique cafes, bars, and bakeries, as well as independent food halls, craft beer breweries, gin festivals and night markets.
Peddler Market opens its doors once a month for a mix of street food, cocktails, craft beer, live music, and entertainment from some of the best independent businesses Sheffield has to offer! Embrace Sheffield's monthly student social tradition and head to Kelham Island for the Peddlers night market, a food market experience like no other!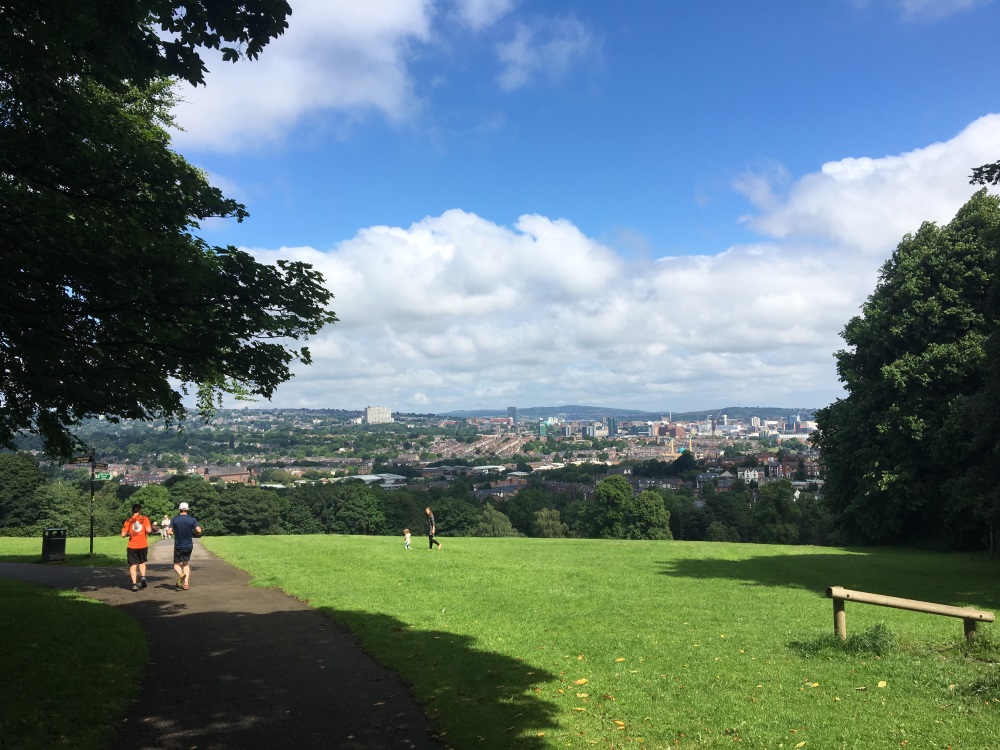 Natural Green Spaces on Your Doorstep
It may seem contradictory that the 'Steel City' is one of the UK's greenest cities, but 60% of Sheffield is, in fact, covered in parks, gardens and countryside, making Sheffield's student life one of the greenest in the country!
Sheffield's city centre offers a host of public parks, such as Hillsborough Park, Endcliffe Park, Meersbrook Park, Sheffield botanical gardens, Ponderosa and many more. Plus, in the heart of Sheffield's city centre, you will find perfectly-situated green spaces near an array of student accommodations. IQ Fenton House student accommodation is situated next to Devonshire Green, a compact yet beautiful green space for socialising and soaking up some rays! Hollis Croft is just around the corner from Sheffield's Peace Gardens, a manicured green space that boasts a buzz of activity, ideal for people-watching and socialising. These beautiful green spaces attract students for social and recreational purposes all year round, hosting park runs, sports events and markets.
Lying west of Sheffield's city centre is the beautiful Peak District. With a host of quick and accessible transport links, reaching the great outdoors is easy. And what a sight to behold! The Peak District is 555 square miles and covers parts of Derbyshire, Yorkshire, Staffordshire, and Cheshire. Many Peak District areas are undeveloped, creating tranquil areas to explore, while the lack of light pollution allows for some of the best dark skies viewing opportunities.
Getting out in nature is considered one of the best activities to help boost mental health while studying at university. University students navigate various challenges, and finding enjoyable activities that contribute to a healthy lifestyle can make a big difference. With Sheffield's variety of green spaces, finding an area, activity or space to enjoy downtime is easy!
Seven Fun Activities to do When Living in Sheffield as a Student
Not only does Sheffield student life boast great universities, gorgeous and vast green spaces, high ratings and a vibrant social scene, but there is also a multitude of fun and exciting activities to be enjoyed!
Explore Sheffield's Street Art Scene
Established in 2004 with additions from well-known street artists such as Jo Peel, Faunagraphic, coLor, Affix and many more, this street art trail has over 400+ locations across Sheffield and the wider area with 700 old and new art pieces, and is an appreciation of Sheffield's creative art scene.
Catch a Top Championship Game
Catch a football match at Sheffield United's home ground – prices start at £19 for under 22s. Soak up the atmosphere, then head to London Road to grab some tasty post-match food and drink, with a range of eateries celebrating food from around the world.
Golf Fang is an indoor golf and cocktail bar with added spice! Unlike the average adventure golf, Golf Fang offers a feast of street art, live DJ sets, street food and an electric atmosphere. On offer are three exciting experiences; opt for the Classic Golf only choice, the Double Parked option including the full 18 holes and two drinks, or go all out with the GOAT experience – 18 holes of adventure golf with drink all along the way!
The Yellow Arch Studios are a converted Victorian factory introducing a mix of music and performance since it was established in 1997. The Sheffield music scene saw the birth of Arctic Monkeys while the studio produced records for the likes of Jarvis Cocker, Kylie Minogue, Wayne Hussey and more. Yellow Arches sits off Burton Road in the Neeps end of Sheffield city centre and is a central point for many of Sheffield's students.
Winter Garden
The Winter Garden is Sheffield's own botanical paradise in the centre of the city. If you're looking for a little downtime, away from the hype of Sheffield's student life and events, a chilled stroll through Sheffield's largest collection of indoor botanicals could be just the trick, with more than 2,500 plants from around the world. Plus, admission is free!
Embrace a Little Retail Therapy
Meadowhall, Sheffield, has a plethora of high street shops, independent and unique boutiques and your favourite restaurants or takeaways, and that's not including Meadowhall's in-house cinema, fun station arcade, Jump Inc trampoline park and Rock Up rock climbing. Catch the yellow tram from the city centre to Meadowhall, taking just 30 minutes. What's more, Meadowhall offers late-night shopping till 10pm Monday to Friday!
Bongo's Bingo
Discover a wild mix of bingo, dance-offs, cheesy singalongs, sick prizes, and wrapped up in a mad rave-style event. Tickets available at just £14, this is an event like no other, taking place at Sheffield's O2 academy. Grab some mates, and get your bingo pens to the ready; this wild event shakes up the bingo world!
Living in Sheffield as a student is full of opportunities not only for educational excellence, but also for creating a memorable student lifestyle. But don't just take our word for it, explore the city yourself and discover how Sheffield is a good student city!
If you're unsure which student accommodation is for you, learn more about different types of student accommodation, as well as more helpful tips and advice on student life in our blog.