Top 10 Things to Do in Leeds for Students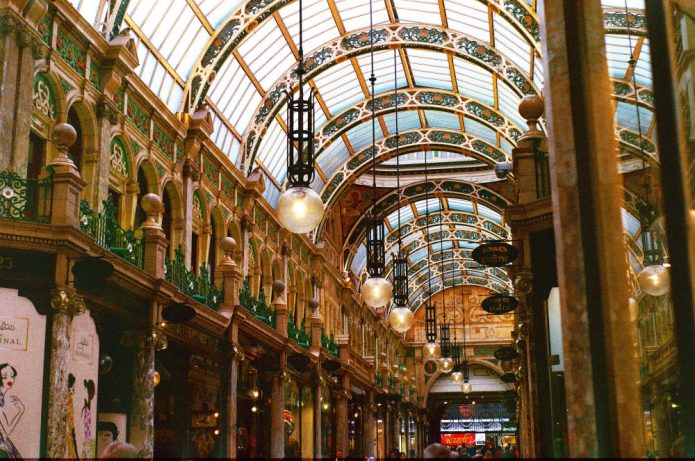 Leeds is very much a student city, so there is always plenty to do. We've brought our top ten things to do in Leeds for students to give you a headstart on planning your years at uni!
10 Student Things to Do in Leeds
The nightlife
It comes as a surprise to literally no-one that Leeds is the place to be for party-goers. The city is full of pubs and clubs to suit any taste, with a particular focus on Call Lane, where you can drop into anything from a cocktail lounge to a rock and roll bar.
Once you've had your night out, check yourself into Crispy and soak up the alcohol with a portion of hot, cheesy chips. It probably won't stop your hangover in the morning, but there's nothing that tastes better than drunk food after a night out.
Otley Run
Are you even a student in Leeds if you haven't made your way from Headingley to the city centre via the bars and pubs in a costume you got for a fiver off Amazon? It's one of the best things to do in Leeds for students, almost a rite of passage; there are 15 stops along the way, and yes, fancy dress is compulsory. Group costumes are ideal for keeping track of your mates (but be prepared for debate when everyone wants to be Daphne and nobody wants to be Scooby-Doo!).
View this post on Instagram
With no less than three different locations in Leeds city centre, Roxy is one of the best student things to do in Leeds. More than a pub, it offers a range of games, including bowling, curling, pool, karaoke, arcade games and mini golf (although if that's more your thing, check out Junkyard Golf for an over-18s mini golf experience fuelled by cocktails). Chill vibes, food, drink and fun – what more could you need?
No longer confined to the circus, Leeds Centre for Aerial Arts offers yoga, hoop, sling and stretch classes, all in midair! They offer a four-week beginner's course, designed for complete newbies, and drop-in sessions if you just want to try it out. Even the basic moves look incredible and you don't need to be strong to start off.
The centre is a little bit out of the city centre, but Leeds Uni is on our list of top universities for cycling for a reason – it's just over five minutes from the uni to the aerial arts centre by bike. You might find your new favourite workout!
View this post on Instagram
Who doesn't want to blow off some steam by launching an axe at a wall as hard as they can? Welcome to Whistle Punks, where you can live out your Viking dreams and follow it up at the bar with a pizza. Take your mates, learn the basics and get competitive in the tournament, and then start picking up those trick shots (like throwing an axe in each hand!).
One of the most badass and exhilarating student things to do in Leeds!
Kirkgate Market
With food, drink, crafts, flowers and pretty much everything else you can think of, Kirkgate Market has over 600 stalls and is found in a gorgeous Edwardian hall. You'll tell yourself that you're going to buy everything there from now on (although you'll definitely default to Sainsburys the next time you can't be bothered to walk into town), but it's ideal for a few hours of idle browsing.
And if you're vegan – or just super into sustainable living – you'll want to check out the Vegan Market that takes over the Market Kitchen four days a year, which really reflects why Leeds is one of the best vegan cities in the UK!
View this post on Instagram
Going to a gig is one of the most fun student things to do in Leeds, no doubt about it. Covering all kinds of entertainment, the First Direct Arena is visited by some big names throughout the year, with everything from Kings of Leon to Machine Gun Kelly coming in 2022. Experience incredible live music, comedy and dance at this highly-rated arena.
It's even bidding to host Eurovision in 2023! Imagine having a front-row seat to the next ABBA…
Varsity sports
If you're at Leeds Beckett or Leeds Uni, you'll want to attend at least one varsity match. Whether you're wearing green or purple, the varsity season is fantastic for letting loose and showing some pride for your uni! An 18-year-old tradition, it gets really competitive, but it's all in the name of a good time.
View this post on Instagram
Yep, you read that right – Harewood House is less than an hour out of the city by bus or twenty minutes if you spring for an Uber, and aside from the amazing photo ops on the gorgeous Terrace or Himalayan Garden, they have a group of Humboldt penguins. If the feeding experience is a bit pricey for you (at £40 a ticket, it might just stretch your student loan), you can just watch them waddle about. Adorable!
You can't beat the Dry Dock for a unique student experience. It's hard to miss the literal boat, 'anchored' on a small patch of grass directly across from Leeds Beckett University. It's a top spot for students with reasonably-priced food and drinks. It even has a beer garden, so you can sit in the shade with a drink in hand with a boat in the background.
Some things to do in Leeds for students are core student experiences, like an Otley Run, while some are just fun and a bit different! As a city with four major universities, Leeds is well-equipped with things to do and places to see, and putting together a university bucket list can help make sure you're not missing out on anything fun!
To help you get prepared, check out our student accommodation in Leeds or take a look at our blog for other student city guides.