Guide to Living in Newcastle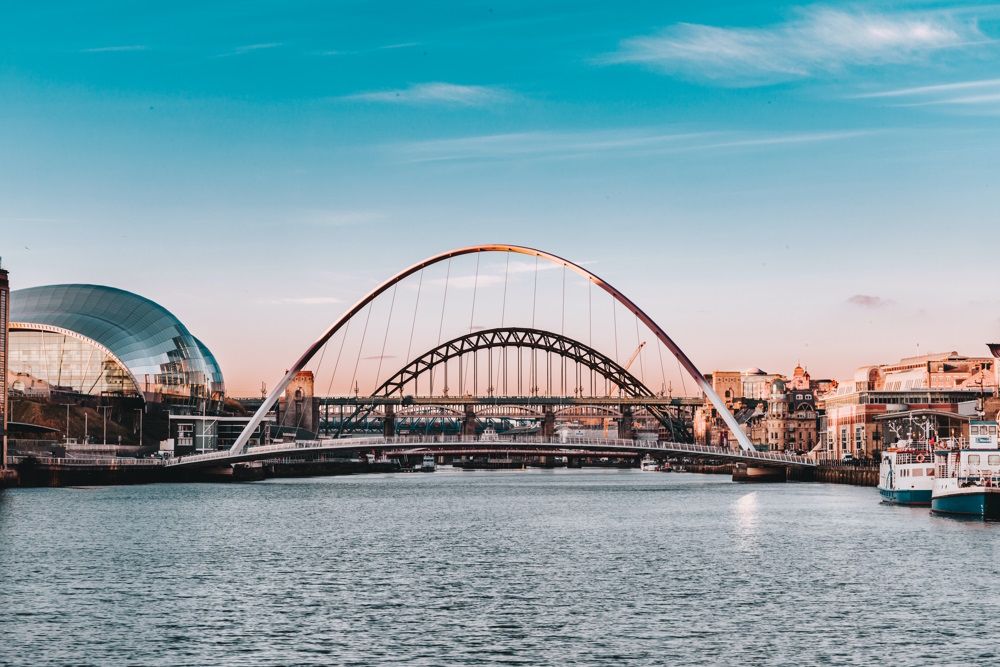 As an iconic city bustling with nightlife, more high street shops than you can count, and a variety of eateries, including inclusive vegan options, it's no surprise that living in Newcastle is incredibly popular amongst students.
This lively city provides young people with an unforgettable student experience stuffed with affordable renting opportunities, plenty of employment positions, and excellent historical and cultural touches. Read on to find out more about living in Newcastle-upon-Tyne!
Is Newcastle a good place to live?
Student Areas in Newcastle
With cheap rent and access to great entertainment, living in Newcastle can be an incredible experience for any student. Let's take a peek at the best living areas for students below.
Newcastle's city centre is one of the most popular areas for students to reside after living in student halls in their first year at university. Living in Newcastle city centre provides residents access to nightclubs and gig venues on their doorsteps, along with a vast choice of clothes shops, cafes, bars, and mouth-watering drunk food spots to explore. Rent prices can vary from around £75 to £250 per week, so you may want to sign a contract early to secure one of the lower-cost rooms.
Close to Newcastle University's campus and a few different takeaway places, Sandyford is very popular amongst students, sporting several green spaces that are fantastic to explore in summer. If you like quieter areas, you'll prefer Sandyford to areas such as Heaton and Jesmond, and it also comes at a great price, with many rooms falling at less than £100 per week! Not only is Sandyford cheap on rent, but the location will also save you a lot of money since you won't have to get the bus to university every day.
Heaton is a trendy area in Newcastle and is a good place to live for those seeking a quieter life. It's popular with both students and families and full of aesthetically pleasing Edwardian and Victorian housing. It lies a mere 1.5 miles from the city's vibrant centre and hosts its own range of eateries, shops, and the versatile green space Heaton Park.
Also favourable amongst students is the suburb Jesmond, which, like Heaton, falls around 1.5 miles from Newcastle's centre. With supermarkets in easy walking distance and an easy commute to Newcastle University (20 minutes on foot or just five minutes on the Metro), it's no surprise this is a popular spot. Kick back and relax in Jesmond Dene park, another of Newcastle's countless green spaces. Alternatively, you can find no end of fashionable boutiques to help you experiment with and define your clothing style, as well as plenty of bars and restaurants around Osbourne Street offering student nights and deals.
Near the city centre, Gosforth is ideal for students due to its green spaces, independent eateries, and bustling high street. Gosforth also boasts several excellent wine bars, which might be worth visiting if you want to explore the finer side of student life!
Student Halls
Students living in Newcastle for university often find themselves in student halls on campus. First-years are guaranteed a place in halls, all of which are bills-included, meaning students don't need to worry about any additional costs building up. Living on campus can be exceptionally convenient for rolling out of bed and into lectures early in the morning.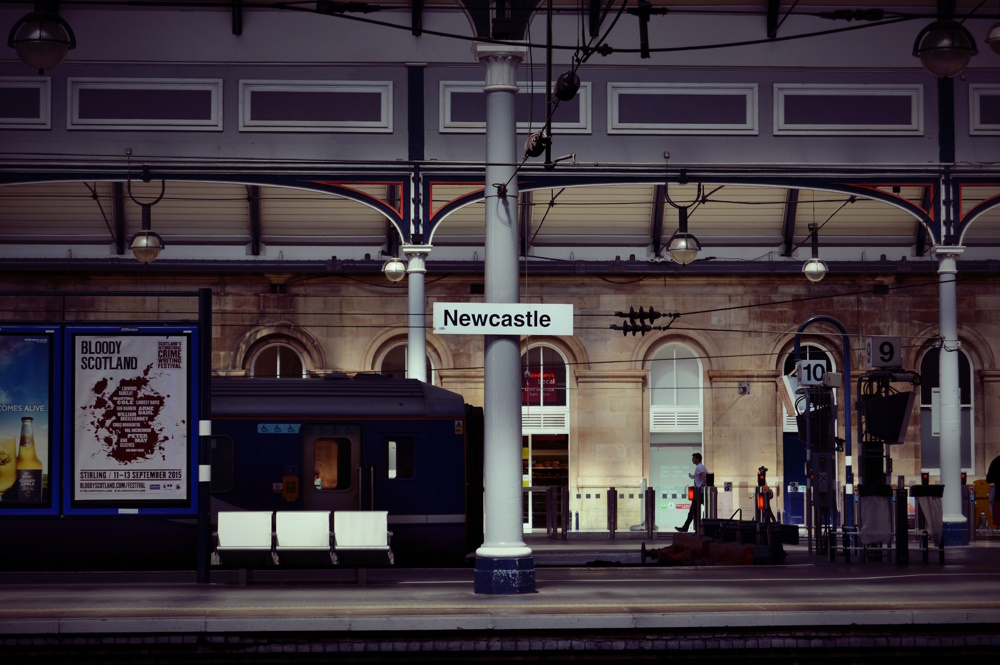 Public Transport in Newcastle
Luckily for students, Newcastle's public transport links are known for efficiently getting individuals from A to B around the city. For example, Newcastle Central Station can take you directly to most major cities in the UK, including London, Edinburgh and Birmingham. It's directly connected to Newcastle's Metro (local train network), so you can conveniently get to Central Station with your travel bags!
The Metro Network offers coverage within Newcastle, making it easy to get from one part of it to the other. Haymarket Metro Station is in the heart of the city and a stones-throw away from both Newcastle University and Northumbria University. Likewise, Manors Station is close to Northumbria University campus, and many second- and third-year students hop on at West Jesmond Station to make their way to lectures. You can also use the Metro to get to Newcastle Airport or the incredible coast.
If you prefer buses, don't worry – Newcastle also provides bus connections throughout the city centre and to close-by towns. It's also a popular stopping-off point for National Express and Megabus coaches.
How to Save Money Around Newcastle
We know that being a student also means being on a budget, which is why it might be worth looking at how you can save money around this iconic city. The good news is that there are countless ways to have fun when living in Newcastle without splashing the cash!
For starters, you can access a colossal amount of green space for free, whether you want to explore Leazes Park, the Town Moor, or any other nature nearby! There are also some great city strolls at your fingertips, with Newcastle Quayside offering stunning sights and the centre offering more lively entertainment in the form of local buskers.
Furthermore, you can also enjoy indoor activities for free. You could check out The Discovery Museum and The Baltic Contemporary Art Gallery to surround yourself with culture without spending a penny. Alternatively, if you find yourself needing to immerse yourself in a great shopping experience, check out one of Newcastle's many charity shops or the bustling Metro Centre.
If you want to avoid feeling the squeeze after paying for your student accommodation, consider living in places where you can walk to campus and other things you may need, like supermarkets. As mentioned above, Sandyford is a fantastic option for this.
Amenities in Newcastle
Along with the green spaces already mentioned, you can also find a variety of other amenities in Newcastle, with gigs dotted around in countless bars, and numerous must-experience festivals. For example, Newcastle is keen to share the love via its music festivals, and the Northeast International Film Festival and three-day pride festival held by Northern Pride are big hits with individuals nationwide.
Putting its vibrant art scene aside, you can gain a sense of escapism at one of Newcastle's leisure centres, such as the West Denton Leisure Centre, which incorporate gyms, pools, and fitness classes to help its customers thrive mentally as well as physically.
Whatever you're looking for as a student in Newcastle, the city is sure to have it, with its two considerably sized shopping centres, cutesy independent shops, and the university's focus on health. And don't forget, you can get to the beach in 45 minutes by bike or even quicker by public transport!
Students often find that Newcastle is a good place to live – everything it has to offer makes it so memorable in their university experience. Make sure you secure Newcastle student accommodation to experience the benefits for yourself this year!