Your Ultimate University Packing List for 2023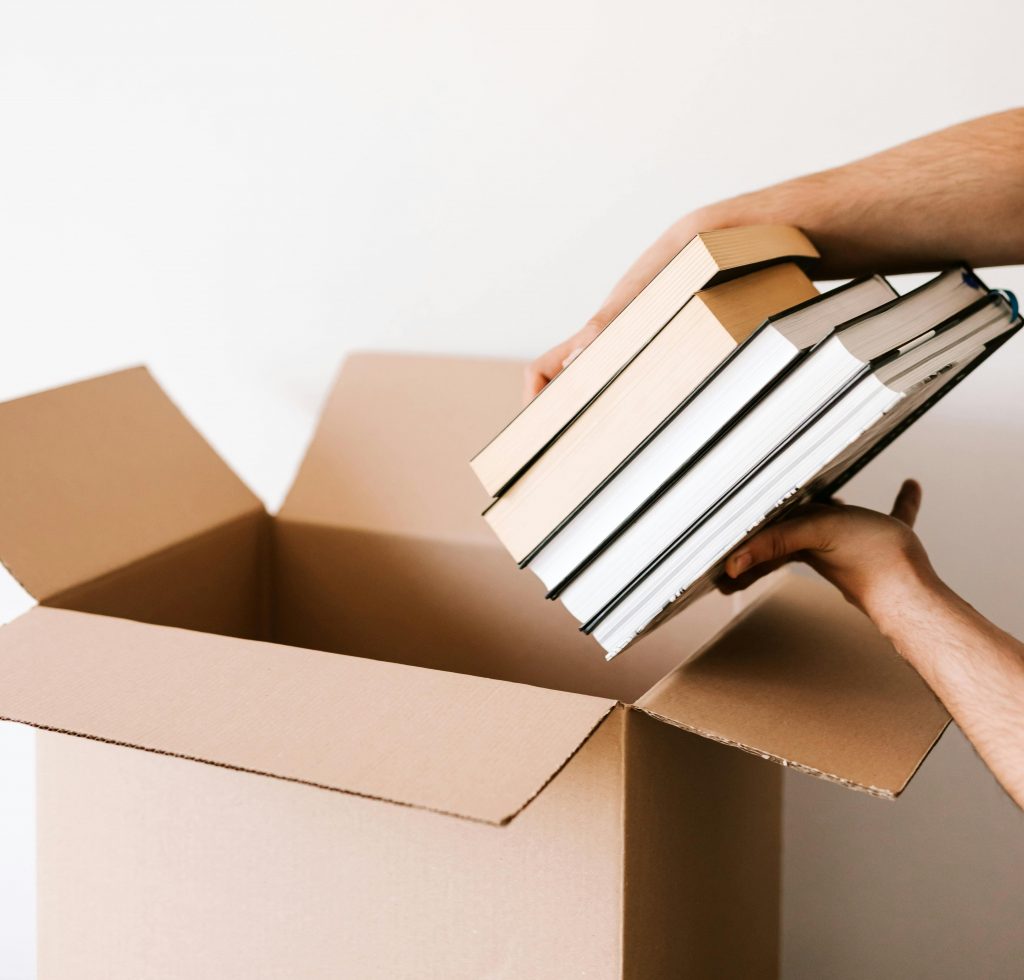 Packing for university can cause even the most organised students to stress. Ensuring you've got everything you need to take to uni can help you prepare for the move as best as possible and allow you to settle into your new home away from home.
While every student doesn't bring exactly the same possessions, our ultimate university packing list covers the essential items you need, with a few extras you may like to consider. You'll find things that will help you survive your fresher experience, from bedsheets to bottle openers!
Our Uni Accommodation Checklist
First, Make a List
Before you start packing up everything you own, it can help to have a list ready. You could make your own, or just tick off our suggestions as you pack.
Here are some pointers to keep your packing focused:
Your uni accommodation is likely to be a single room or studio, so you won't be playing with a lot of storage space.
You can buy most of the items on our checklist for student accommodation after you've arrived, which can save space in the car on move-in day.
Remember to check what's included in your accommodation before packing anything – most accommodations will include things like access to laundry, hoovers and cooking equipment.
Even though you'll likely only be in your student accommodation for a year or two, it's always worth making it your own. Being in a cosy room with familiar things you love can lessen homesickness and help you relax.
You don't have to stick to everything on this ultimate university packing list – if you know something won't be useful to you, then don't bring it!
Bathroom
The bathroom possessions you take to university can depend on the type of student accommodation you secure. While some students have an ensuite bathroom to themselves, others share a communal space and might consider investing in a washbag to prevent their items from getting mixed up. If you are sharing a bathroom, you'll also have to discuss who buys the essentials, such as cleaning supplies.
Essentials:
Shampoo & Conditioner
Shower gel/body wash
Hand soap
Bathroom cleaner & Bleach
Bath towels & Hand towels
Toilet roll
Hairbrush
Grooming items, such as nail clippers and tweezers
Razors and shaving cream
Sanitary products
Medical prescriptions
Extras:
Washbag & Bathrobe
Sliders & Shower cap
Air freshener
Toilet brush
Bathmat
Aftershave or perfume
Makeup and makeup remover
Skincare items
Contact lens solution
First-aid kit
Waterproof flip-flops for communal showers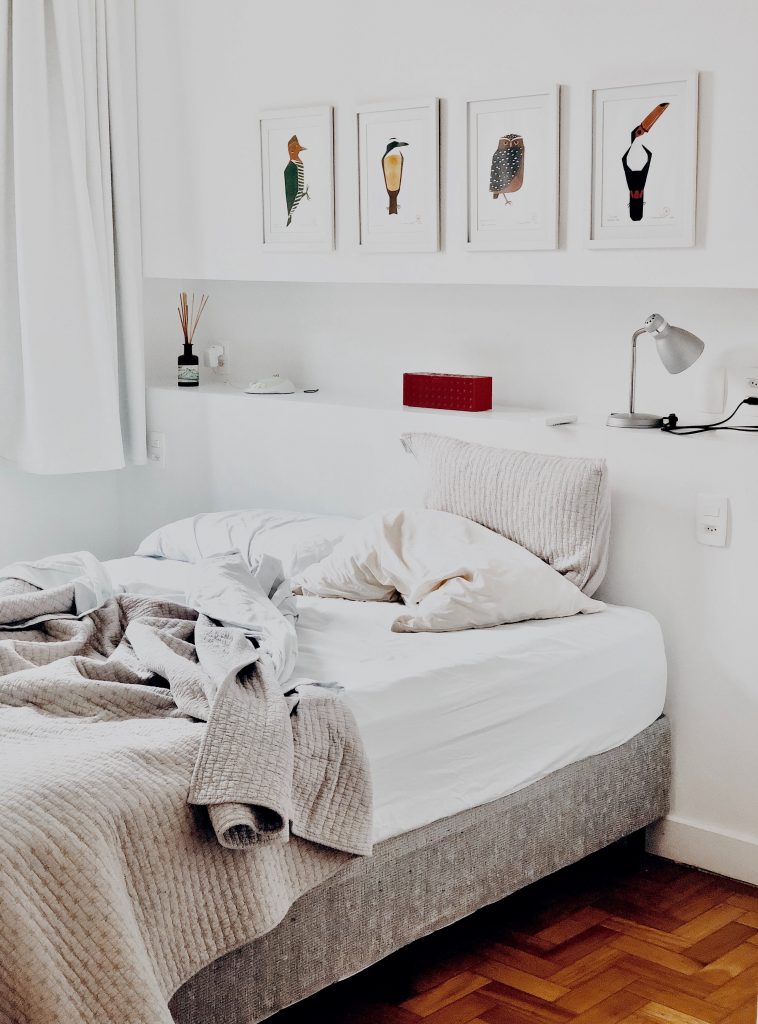 Bedroom
While most halls of residence rooms include a bed, desk, and clothing storage, you might want to bring some comforts to make your place feel more like home. You could also use these handy student halls decorating ideas to learn how to become your very own interior designer!
Essentials:
Duvet & duvet cover
Bedsheets
Pillows & pillowcases
Mattress protector
Laundry basket/bag
Coat hangers
Extras:
Cushions
Throw/blankets
Rug
Cuddly toys
Posters & photographs
Photo frames
Fairy lights
Bedside lamp
Clothes airer
Television
Bin
Houseplant
Vase
Kitchen
Kitchen supplies vary the most from person to person due to the differences between catered and non-catered accommodation options. It's worth finding out what your accommodation includes before buying any kitchen supplies – for example, some accommodations don't provide a kettle, toaster, or microwave.
Essentials:
Mugs & Glasses
Saucepan & Frying pan
Knives, forks, & spoons
Chopping knives
Wooden spoon
Tin opener
Bowls & Plates
Tea towels
Dishcloths
Washing-up liquid
Bin bags
Extras:
Cheese grater
Potato masher & Potato peeler
Colander
Wok
Tongs
Spatula
Pizza cutter
Scissors
Bottle opener
Measuring jug & Measuring cups
Mixing bowl
Sandwich bags
Tin foil & Cling film
Tupperware
Cupboard essentials, including tea and coffee
Heat-resistant pad
Oven gloves
Cookbooks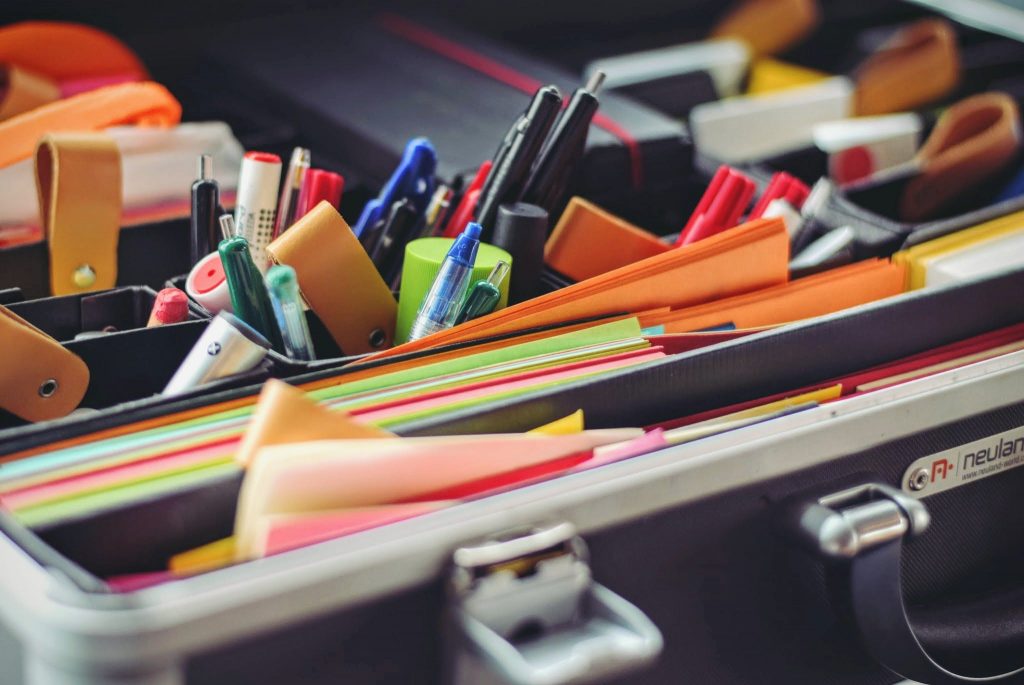 Stationery
Next on our list of things to take to uni is stationery. What you bring is ultimately down to personal preference; although more and more work is being completed digitally, many students find that writing out notes by hand can make them more memorable.
Essentials:
Extras:
Pencil case
Highlighters
Post-It notes
Ring binder
Hole punch
Stapler & staples
Pencils
Ruler
Rubber
Pencil sharpener
Revision cards
Clothes
Our uni accommodation checklist would not be complete without considering what types of clothes you should pack. The items regarding this can vary, depending on your style and how much clothing storage you have available.
Essentials:
Underwear and socks
Tights
Tops and T-shirts
Jumpers
Jeans and other casual trousers
Shorts
Skirts
Pyjamas
Raincoat
Winter coat
Hat, scarf, and gloves
Trainers
Extras:
Smart suit or dress
Dressing gown
Sports kit
Swimming kit
Fancy dress costume
Slippers
Smart shoes
High heels
Accessories, including hats, watches, and jewellery
Important documents
The critical documents you'll need will depend on your specific university requests – ensure you check with your uni to prepare your documents in advance.
Essentials:
Passport
Driving license or provisional license
Bank card
Student ID
Extras:
Accommodation contract
Student loan documents
National insurance number
Car insurance documents
Student discount cards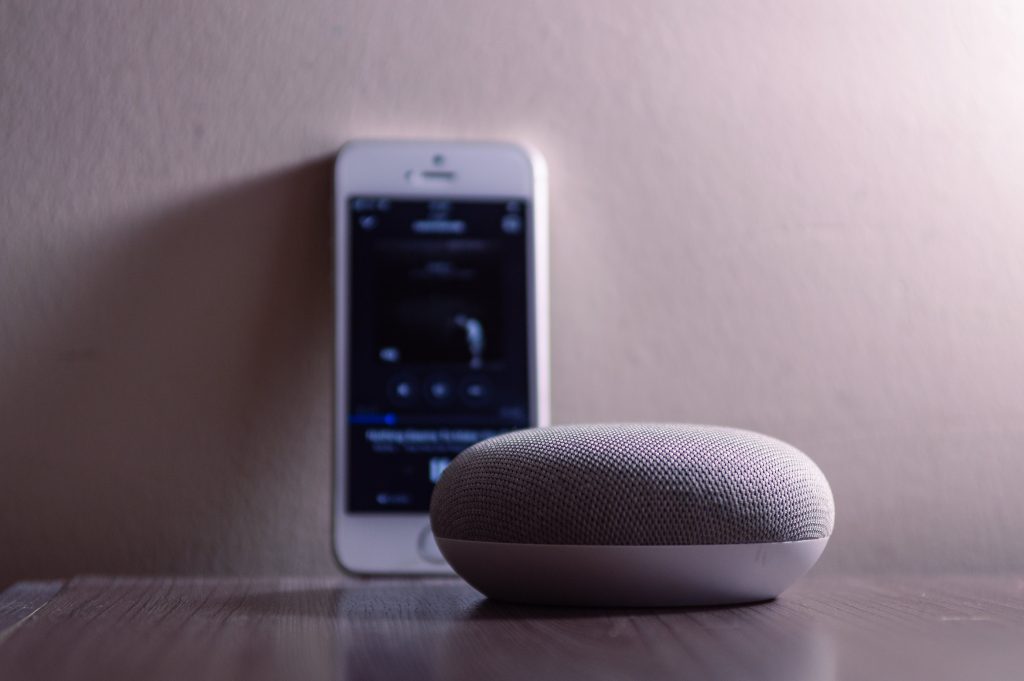 Technology and entertainment
Next on our uni flat checklist is technology and entertainment. What you bring in this section generally depends on personal preference and what you like doing in your spare time.
Essentials:
Laptop and charger
Mobile phone and charger
Extras:
Portable charger
Extension lead
Game consoles
Hairdryer
Hairstyling appliances
Speaker
Board games
Playing cards
Out of the house
To round off our moving into student accommodation checklist, we'll cover the items you should bring when you go out and about.
Essentials:
Rucksack
Umbrella
Water bottle
Travel flask
Extras:
Bike, helmet, and padlocks
A weekend bag
What not to bring to uni
While there are many things on our uni accommodation checklist, there are also some things that you should avoid packing.
As a fire hazard, very few (if any!) university student accommodations allow candles.
As a student, you'll only need one or two plates and bowls – packing too much risks you not fitting other essentials in your vehicle when moving.
As a student, you may want to cut car costs by taking your new city's public transport links instead. Most student cities provide excellent networks regarding buses and trains, which can save your bank from constant parking and petrol costs.
Most student accommodation options provide residents with an iron and an ironing board (just try not to burn a hole in your favourite shirt!).
While having the essentials at hand can be helpful, you should avoid doing a big food shop before going to university. Instead, use your first day to scope out the local supermarkets – going with your flatmates can be a good way to get to know each other as well as the local area.
If you're moving to university in the autumn, remember to pack for the season – don't pack spring and summer clothes until the Easter holidays come around!
University is all about settling into a new home and taking on new experiences, so it's best to prepare yourself as much as possible before setting off. After packing for your first year away from home, packing for your second year and beyond won't seem so daunting.
Check out our blog for more information, covering everything from tips for living in student halls accommodation to setting up your student house bills, along with helpful advice on all parts of student life!