10 Best Bookshops in Leeds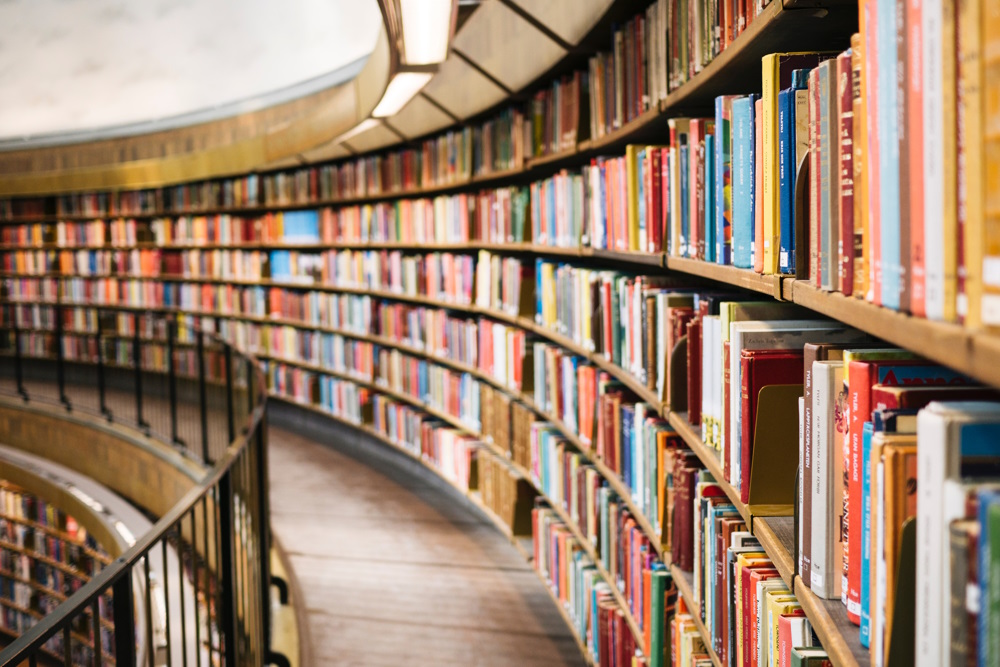 If you're lucky enough to be a student in the dynamic city of Leeds, then here are some bookstores you need to read into! Our team at Mystudenthalls.com have listed the 10 cosiest chain and independent bookshops in Leeds. Whether you're looking to fulfil your educational needs, fall in love with a fictional character or two or take some time out from uni work to look after your mental wellbeing, where better than at a bookshop?
The 10 Best Leeds Bookshops
Waterstones, Leeds City Centre
You can find Waterstones in 280 different locations in and around the UK, but in Leeds, you will find the popular bookstore located on Albion Street, firmly in the city centre and within short walking distance from both the University of Leeds and Leeds Beckett University campuses.
Waterstones possess a wide variety of books, meaning you will be able to find pretty much anything you're looking for there. An additional perk alongside the extensive book collection is the Waterstones café upstairs, where you can unwind with a coffee and a cake whilst people-watching everyone strolling the busy Albion street… or, of course, studying with your new book!
Location: 93-97 Albion St, Leeds LS1 5AP
---
Village Books, Leeds City Centre
Village Books is an independent bookshop in Leeds city centre which truly embraces the word 'artsy'. The interior mixture of pastels and bright tones offers some much-needed vibrancy to the Victorian Thornton's Arcade where they are situated. They also have a secondary location in Manchester's Oldham Street.
The contents of this shop range from contemporary art books and magazines to self–published titles and more. Any student studying a creative course will definitely find something to spark their interest here, as the focus of the Village's collection varies from art and design to fashion, politics and music.
Alongside being an art bookshop, it also supports a not-for-profit gallery space. The shop encourages emerging artists and photographers from the city with exhibitions and artist talks, as well as displaying works by more established artists.
Once you've bought your new book and taken your Instagram picture of the day, why not head out into the arcade and check into Kapow Coffee across the way for a Jammy Dodger blondie and a flat white?
Location: 10-12 Thornton's Arcade, Lands Lane, Leeds, LS1 6LQ
---
Colours May Vary, Leeds City Centre
If you liked the sound of Village Books, then you'll likely be fond of Colours May Vary. Located in the Corn Exchange, Colours May Vary is an independent book shop that also hosts a selection of 'beautiful, useful and inspirational wares'. Along with a new book, you could pick up some décor for your student halls if you want your new room to feel more personalised and unique! Colours May Vary has a selection of homeware for you to peruse, including candles, pennants to hang up, and some funky ornaments. You could even place a couple of their magazines on a shelf or a desk to create a lived-in, chic style.
If you are a student living in Headingley or the Burley / Hyde Park area, then you can simply hop on the bus to the city centre and then face a short seven-minute walk to the quirky Corn Exchange and explore what it has to offer.
Location: The Corn Exchange, Call Lane, Leeds, LS1 7BR
---
Oxfam Bookshop, Headingley
As Oxfam's products are donated, it is somewhat of a surprise in terms of what books you may come across there. However, the shop always has a lot to choose from, and many students donate their books at the end of the academic year so you can pick up course materials at a significant discount. They also host regular events such as poetry readings with the earnings going to a brilliant charity, which is not only a fun thing to do in Leeds, but a great opportunity to meet other students.
Leeds may have just missed the top ten on our list of the best charity shop destinations in the UK, but it still has plenty of amazing options. Oxfam bookstore on Otley Road is pretty central for anyone living in the student area of Headingley, meaning students that live in St Ann's Lodge are only a short walk from the charity shop.
Location: 13/15 Otley Rd, Headingley, Leeds LS6 3AA
---
The Bookish Type, Leeds City Centre
Next, we have The Bookish Type, which is a queer independent Leeds bookshop located upstairs in the Merrion Centre. The store was opened by Nicola Hargrave and Ray Larman in 2020, and the two of them are incredibly enthusiastic about supporting queer stories and the voices of queer people. They consider themselves a community bookshop, so they also offer a Pay It Forward scheme, queer history tours of Leeds and Second Hand Sundays, where queer books are sold to raise money for local charities.
Whether you are LGBTQIA+ or not, The Bookish Type is definitely a wonderful bookshop to feel safe and be educated. There are a variety of novels, poetry, plays and children's books on their bookshelves, and you'll find popular authors such as Oscar Wilde cosied up with new writers on the block like Sabrina Imbler. Hargrave and Larman also stock a large collection covering mental health as a young person and as a queer person, as well as zines covering trans history.
Location: 58 Merrion Centre (upstairs), Leeds, West Yorkshire, LS2 8NG.
---
Philip Howard, Roundhay
Philip Howard is a family-run independent bookshop in Roundhay that has been there for over two decades. Although the shop is only little, it is packed full with a vast selection of books and writers. Whether you're looking for something new or an old favourite title, Philip Howard likely stocks what you're looking for. They also have a section dedicated to Northern English culture, if you're trying to embrace university in Yorkshire with open arms!
Location: 47 Street Lane, Roundhay, Leeds, West Yorkshire, LS8 1AP
---
Truman Books, Farsley
Truman Books is a bookshop in Farsley, which may be a bit out of the way for some students. However, it's only a bus journey away from the city centre, and there is a café for you to sit and relax in before hopping on a bus home with your new book.
Former travel executive Amanda Truman opened the shop in 2021, fulfilling a lifelong dream of hers to open an indie bookshop. Truman Books hosts approximately 3,000 books including both adult literature and children's books, from indie stories to local writers, so feel free to grab a gift to take home for the family at the end of term.
Location: 95 Town Street, Farsley, Leeds, West Yorkshire, LS28 5HX
---
The Grove, Ilkley
If you fancy a day away from the city, head to The Grove in Ilkley. Ilkey is a spa town about 15 miles away from Leeds and is surrounded by beautiful countryside. The Grove is one of the most well-known independent book shops in Britain. The store has been open for forty years and tailors their stock intimately to their customers.
There is so much to offer here beyond the classics and famous releases. The staff hand-pick fresh titles from up and coming writers and have a variety of books in specialist areas, including politics, current affairs and the environment. They also stock books on history in the local area; Ilkley is a historical town, with the Ilkley Moor having carvings thought to date from the Early Bronze age.
If you're looking to relax away from the hustle and bustle of the city, then The Grove in Ilkley can provide a great new book and an incredible view to enjoy whilst reading it.
Location: 10 The Grove, Ilkley, Leeds, West Yorkshire, LS29 9EG
---
OK Comics, Leeds City Centre
For those of you who enjoy comics and graphic novels, then you must pay a visit to OK Comics, an internationally-recognised award-winning independent Leeds bookshop. Anime and fantasy lovers will need to add a visit here to their uni bucket list! With rare editions of all your favourites on the shelves, you can also find popular classic titles.
If your student loan hasn't quite dropped in time for your venture to Thornton's Arcade, then no need to worry – they have a graphic novel lending library which allows you to pick up classics and return it back for free in two weeks!
Location: 19 Thornton's Arcade, Briggate, Leeds, West Yorkshire, LS1 6LQ
---
WHSmith, Leeds City Centre
Finally, we have the classic chain store, WHSmith. From stationery to self-help books, WHSmith stocks pretty much anything you may need as a student. Whether you want to read an autobiography, escape reality and immerse yourself in some fiction or pick up a recipe book to add something exciting to your uni meals, WHSmith will have something for you.
There are a few WHSmith bookshops in Leeds, even a small one located in the train station. However, the biggest and easiest to get to from most of our halls is situated on Lands Lane, just up the road from Trinity Leeds, where you can go shopping and grab something to eat from Trinity Kitchen.
Location: 3-7 Lands Ln, Leeds LS1 6AW
---
There is our list of the 10 Leeds bookshops you must check out when living in and around the city. All of these bookshops have their own idiosyncrasies and no two are the same; there is truly something for everyone and some real hidden gems to be found. So, get out and get reading!
Now that you know where to find the best Leeds bookshops, why not check out our student accommodation in Leeds? We have plenty of options that are within easy walking distance of these bookshops!