Best Nightclubs in Manchester for Students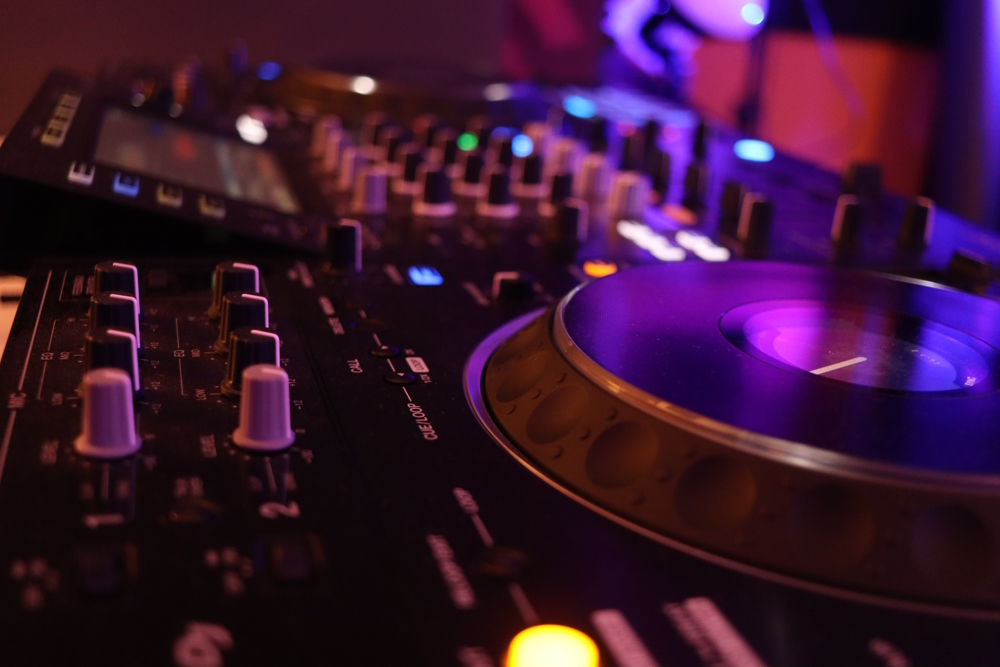 The UK's third biggest city, Manchester, is home to bands such as Oasis, and rappers like Aitch, and we're here to tell you exactly where you can find your favourite music and more with some of the best nightclubs in Manchester for students!
Manchester is renowned for its vibrancy and endless list of activities, from trampolining to indoor crazy golf, but the nightlife definitely contributes to attracting thousands of students every year. If you're going to uni in Manchester, here is the Mystudenthalls.com guide to the best student nightclubs in Manchester!
Best Nightclubs in Manchester for Students
History
First up on the list of the best clubs in Manchester for students is History nightclub. Situated in the heart of Deansgate, on Longworth Street, the moody yet modern party spot has DJs playing a selection of RnB, hip-hop, UK music and afrobeats from 11pm – 4am, three days a week.
History's student night is on a Tuesday when they host their 'Twosday' event, offering 2-for-1 drinks all night and frequently boasting celebrity guest appearances, including rappers such as Krept and Konan, Arrdee and Aitch.
Location: Longworth St, Manchester M3 4BQ
Dress Code: Dress to impress
FAC251 – The Factory
Next, we have The Factory. This student hotspot can hold 350 people at a time over three floors each with totally different vibes. They host various events daily from Quids-In Monday, where drinks are £1, to Rewind Tuesdays, where entry is free! They play a wide variety of music genres ranging from drum and bass to indie rock. The Factory is particularly recognised as one of the best student nightclubs in Manchester due to its budget-friendly drink selection and the cheap deals they offer throughout the week.
Location: 112-118 Princess St, Manchester M1 7EN
Dress code: No big branded tops / sportswear / manbags / tracksuits or caps
ARK
In Deansgate Locks, by the canal, is Ark. Every night offers something new; sometimes Ark provides more tranquil vibes with a candlelit evening by the lock, but other nights they host events, such as their 'Don't @ me' party on a Thursday, where RnB and cheap drinks blend together! Ark's stylish décor and atmosphere are highlighted when the DJs arrive to play, dance, RnB, hip-hop, UK rap, dancehall and of course, old school. On Wednesdays, Ark hosts their 'Out Out' night, with drinks deals on the table all night for students; you can even cop some free tickets!
Location: 3a-5 Whitworth St W, Manchester M1 5LH
Dress code: Upscale and chic
YES
It is undeniable that YES is one of the best nightclubs in Manchester for students. YES is spaced out over four floors: the basement is a club area, whilst the ground floor presents a large dining area, enticing people into its bright and vivacious interior. When night-time comes, most of the crowd heads to the 'pink room' where there are often live gigs! YES is also one of the busiest nightclubs in Manchester for students due to its affordable prices, so don't worry if your loan hasn't dropped yet; you can still have fun!
YES is located on Charles Street and is only a nine-minute taxi journey away from Rusholme, one of Manchester's biggest student areas. There are thousands of students in Rusholme, plenty of restaurants, and takeaways for your hangover fix.
Location: 38 Charles St, Manchester M1 7DB
Dress code: Casual dress
Cargo Manchester
Cargo is a chain club with locations in Leeds and London. In Manchester, Cargo resides in the famous Printworks.
If you and your friends are bottomless brunchers, Cargo hosts them every Saturday. For just £30, you'll get pizza, RnB, hip-hop, club bangers, pop and a full 90 minutes of endless prosecco, mimosas, beer and soft drinks! Even better, Cargo doesn't just have you covered for the weekend; the week is just as tempting. Their #Mondays event, where tickets start from as little as £3, is specifically catered to Manchester's university students. The capacity space is 3,000 at Cargo, so there is plenty of opportunity to meet new people and make friends.
Location: Unit 5-6, The Printworks, Manchester M4 2BS
Dress code: Dress to impress
ClubLiv
ClubLiv is known as a classy nightspot, with a strict dress code to maintain their high-end appearance. The club mostly features DJs that specialise in afrobeats, RnB and hip-hop. On top of that, they offer pre-bookable tables and booths that come with table service and access to their vast dancefloor.
Thursday Club is ClubLiv's RnB and Urban student night; drinks are on offer from £3 all night and the tickets are free. Club Liv provides you with celebrity appearances and all-round prestigious vibes, giving students an opportunity to get dressed up but still keeping the night affordable. A winning concept, if you ask us!
Location: 111A Deansgate, Manchester M3 2BQ
Dress code: Dress to impress – no hats, no hoodies, no trainers, no casual boots, no flat sandals, no flip flops, no large chains.
Chinawhite
Another chain club with venues in Birmingham and Newcastle is influencer-favourite, Chinawhite! If you're feeling boujee and fancy a night of luxury, as opposed to your usual student nightclub in Manchester, then head down to this famous club on Deansgate. Although Chinawhite is on the expensive side and doesn't host a specific student night, you are guaranteed a night to remember. Chinawhite is renowned for the type of crowd it attracts, from artists to footballers, with the DJs spinning a mixture of Afrobeats, commercial songs, RnB and more.
Location: 244 Deansgate, Manchester M3 4BQ
Dress code: Classy
Cirque le Soir
Cirque le Soir is another celebrity and influencer favourite spot in the party-heavy area, Deansgate. It's one of the best student nightclubs in Manchester, playingexclusively RnB and hip-hop, with circus-style performances and even a ball pit.
You don't get that at every student nightclub in Manchester!
Cirque presents an exclusive student night, 'Lost Cause' every Thursday. Lost Cause offers the same extravagant experience but with more affordable offers on drinks and tickets.
Location: 2-10 Queen St, Manchester M2 5JB
Dress code: Chic and stylish
Impossible
Next up is Impossible, certainly one of the best nightclubs in Manchester for students. The exclusive restaurant by day and eccentric nightclub by night has caught the attention of the Manchester nightlife scene through its flashy performances, with fire-breathing and champagne showers. Attending Impossible for your night out will definitely be something new for most students, and the club's originality is what makes it so appealing.
Location: 36 Peter St, Manchester M2 5QR
Dress code: Smart casual
42s
42s has been home to indie music in Manchester for decades. If you are into any indie, rock or alternative music, then 42s is where you should spend your night. The club is open from Tuesday to Saturday; every night they serve cheap drinks and a different style of music to go with each event, including Manchester anthems, 80s, Motown and soul. Different alcohol-infused shots are on offer from £1 at each event too.
Location: 2 Bootle St, Manchester M2 5GU
Dress code: No dress code, just no tracksuits
The Warehouse Project
The famous Warehouse Project, often referred to as WHP, are club nights or events that run from September through to the New Year, with the occasional exception of some functions hosted on Bank Holiday weekends. WHP is for those who are into the rave scene, with house, techno and electro DJs performing.
Location: Mayfield Train Station, The Depot, Manchester M1 2QF
Dress code: Rave / festival wear
Brickhouse Social
Brickhouse is the New York City-inspired bar-cum-diner, with a roof terrace for summer days and a pool room for a chilled drink with friends. With a variety of music being played from Indie to pop, Brickhouse is enjoyable for any crowd and is a perfect social spot for a catch-up and a drink.
Location: 11-13 New Wakefield St, Manchester M1 5NP
Dress code: Smart casual
Manchester's nightlife scene attracts people from all over the country, due to the variety of different clubs available. The cosmopolitan northern city really does have something for everyone to enjoy, so we hope you're excited to visit some of the best nightclubs in Manchester for students. Wherever you're going to uni, check out our blog for more student tips and info, including where to find the best nightclubs in Birmingham and the best bars in Leicester.