The Best Societies at Aberdeen Uni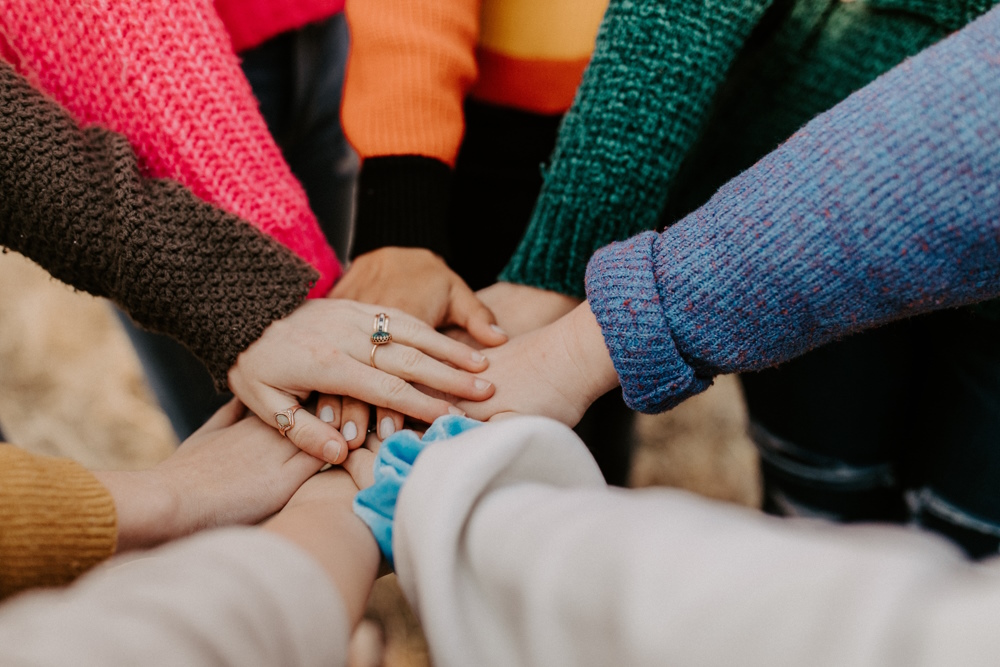 One of the best things about going to uni is getting the opportunity to try new things and the best way to do that is to try out a bunch of different societies and see what you like! Aberdeen Uni societies are diverse and exciting, and there is something for everyone on offer.
Aberdeen Uni Societies
Hobbies
Whether you want to continue or improve on an existing hobby, you can fill your time with any number of fun and varied activities.
For the performer, check out the Centre Stage Theatre Company, one of the most prominent and active Aberdeen Uni societies, which offers weekly drama and production workshops, as well as the chance to be part of multiple shows each semester. Of course, that's not the only way to perform; you might also like A Cappella Society, Filmmaking Society or Opera Society.
If acting isn't your thing, you might prefer University of Aberdeen societies that offer a taste of the slow life. The Secret Garden society meets weekly to teach its members about gardening using the Secret Garden on University Road. Grow your own fruit and veggies, join DIY workshops and enjoy getting some fresh air away from your laptop. For these laidback types, there is also the Book Club, the Knitting, Crochet and Needlecraft Society andthe Baking Society.
Other hobbies do a salute to drinks, including Cocktail Society, Wine Society, Craft Beer Appreciation Society and Malt Whisky Society.
There really is a pastime for anyone, whatever you're into, from clay pigeon shooting to Egyptology and debate teams to roleplay groups. Not only will you pick up new skills, but you'll make new friends that are into the same kinds of things as you!
Sports
Many people regret not having tried more sports while at uni, and with over 60 sports clubs to choose from, there's no reason not to get yourself moving. Aberdeen University is one of the healthiest universities in the UK, thanks to its accessible fitness amenities and societies.
Maybe you want to stick with something you know you like, or try something completely new! Among Aberdeen Uni's societies for the sporty, you can find Cheerleading, Wild Swimming, Circus Society, ABDN Surf and Ultimate Frisbee. There are also clubs for classic sports like Football, Rugby, Netball and Hockey.
Aberdeen University's sports village includes the Aquatics Centre, with an Olympic-standard 50-metre pool and diving pool, and the main sports centre, with both indoor and outdoor facilities to cover a wide range of sports.
Alternatively, the Highland Faffers Society is a University of Aberdeen society that offers the ability to get off campus and explore the Scottish wilds with incredible nature hikes. Surrounded by some of the most scenic places in the UK, this workout helps your mental wellbeing too!
Charities, Volunteering and RAG
If you have some free time, you might also want to use it to make the world a better place. There are many different roles for students to fill in charity work, whether it's helping to organise events, collecting money, championing petitions or getting involved in wider campaigns.
Some of the big charity names are represented in University of Aberdeen clubs and societies, including Amnesty International, the British Red Cross, Médecins Sans Frontières, Nightline, Oxfam and UNICEF.
One of the largest events run by raising and giving (RAG) societies is the Student Show, an annual comedy and musical theatre show. The 2022 production raised over £100,000 to support 48 charities across Scotland.
Identity and Department Clubs
Having something in common is a great foundation to get talking to someone, and there are plenty of University of Aberdeen societies set up to bring together people with similar identities or preferences. These include nationalities, religions and languages, as well as groups like the LGBTQ+ Forum, Mature Student Society and InterSoc (for international students to get to know one another).
Similarly, many courses offer societies to get to know your course-mates outside of the lecture hall, with societies for many of the courses or fields of study. These usually include group activities to spark connections beyond which early lectures are the worst.
Trying Out and Joining Aberdeen Clubs and Societies
Most Aberdeen Uni societies run Give It a Go or GIAG sessions during Freshers' Week, and many will run other GIAG sessions at the start of the academic year. These sessions are designed to give you a taste of what the society is or does, so that you can decide if you want to pay to join for the year.
It's worth trying out as many University of Aberdeen societies as you can as a fresher, but don't forget that you can always try out something new in second-, third- or fourth-year too, so if you can't make it to everything, there's always more time.
Most societies cost very little to join, although the cost may be slightly higher for societies that need specialist equipment or to hire spaces. Trips or big events may be an added cost, but you'll often get discounts if you're a member of the society.
Joining societies is not only a great way to socialise with like-minded students, but they also help your university life seem more well-rounded on your CV, especially if you go for a leader or organisational role within the group. Whatever you like to do and however you like to spend your time, Aberdeen Uni societies will keep you entertained all year long. If you're gearing up to study at Aberdeen University, don't forget to check out which student accommodation in Aberdeen you might like to stay in.
For other student guides, including some easy student halls decorating ideas and the ten best places to study in Edinburgh, check out our blog.