12 Fun Things to Do in Edinburgh for Students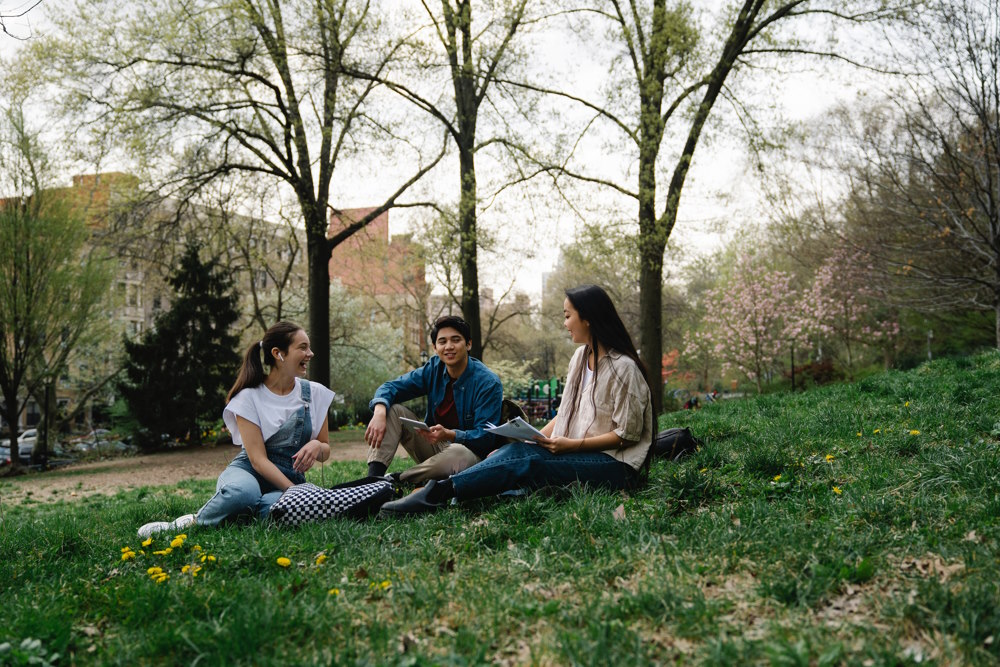 Edinburgh is the attractive capital of Scotland and home to three universities, including the highly-rated University of Edinburgh, as well as Edinburgh Napier and Heriot-Watt University.
Thanks to a high student population and plenty of tourist interest, there are abundant fun things for students to do in Edinburgh. Fret not if you don't know where to find these fun activities, because Mystudenthalls.com have condensed some favourites into a list of 12 fun things to do in Edinburgh, from crazy golf to summer skiing!
Top 12 Things to Do in Edinburgh for Students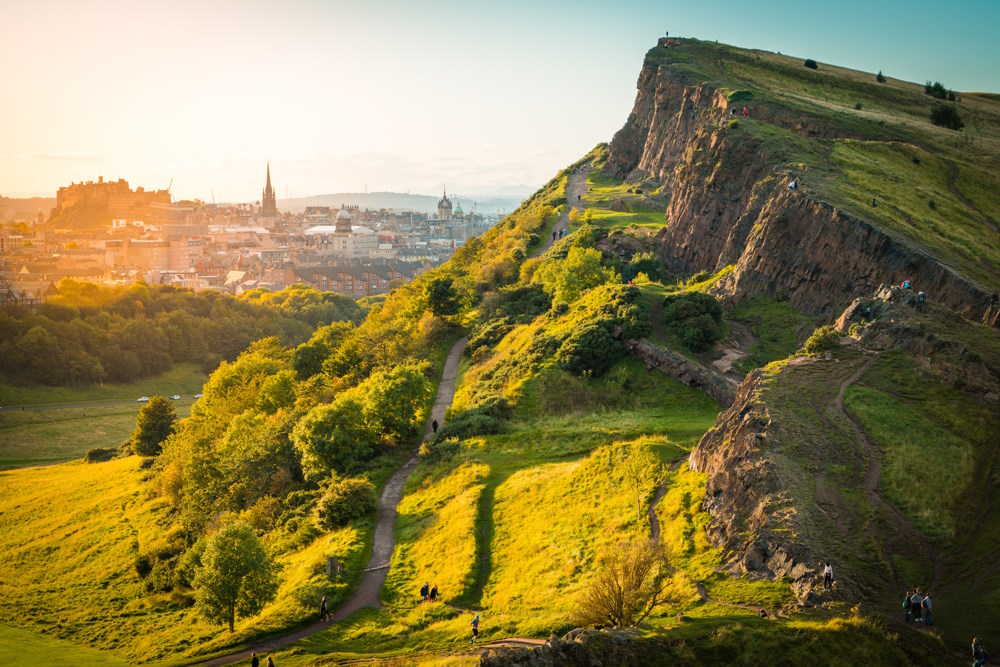 Arthur's Seat
It is no surprise that Arthur's Seat is at the top of our list of fun student things to do in Edinburgh. The tourist attraction offers a 360-degree view of the city, an angle you can't achieve anywhere else. Arthur's Seat, an extinct volcano, is a selfie hotspot and a great way to introduce your Instagram followers to your journey as an Edinburgh uni student! So, if you don't mind a short hike up the mountain to be rewarded with a completely cost-free panorama of Edinburgh, then Arthur's Seat awaits.
Price: Free
The Meadows
There are a multitude of fun things for students to do in Edinburgh without having to fork out too much money. Another free experience Edinburgh has to offer is this large park, which is bordered by several of the University of Edinburgh's George Square campus buildings. The Meadows is incredibly popular throughout spring and summer for barbecues and picnics or perhaps sports with friends on one of the pitches.
Price: Free
Cowgate
Next, we have Cowgate, a quaint street in Old Town that highlights Edinburgh's vibrant nightlife, with a number of clubs and bars that are much cheaper than the rest of the city's drinking joints. The street comes to life when the sun goes down and is a student favourite due to its low prices and busy nature. Making new friends can be daunting, especially at uni, and a pub or bar is an excellent place to socialise and meet new people. If you're looking to get to know your new flatmates, why not head down for a few drinks?
Price: ££
Wings
Wings has it all: from food and drinks to games, they've got you covered. With plenty of milkshakes, cocktails and of course wings and sides on offer, you are definitely in for a treat. Like what you try? Wings also bottles and sells their sauces! If that wasn't enough to make you want to add Wings to your bucket list of things to do in Edinburgh for students, all you have to is head downstairs and you'll be greeted with a selection of games to enjoy, including a selection of old school games consoles like the Gamecube and N64. Who doesn't love a good game and a bit of grub?
Price: £
Midlothian Snowsports
A short journey out of Edinburgh, near Hillend, you'll find Midlothian Snowsports Centre, home to Britain's biggest artificial slope. There is even the option to do a chairlift ride, so you truly get the skiing experience! Because the slopes are dry and artificial, this is a fun thing to do in Edinburgh for students all year round. Additionally, they accommodate depending on your abilities and confidence with a selection of slopes to choose from.
Price: £££
Explore Edinburgh Castle
When in Edinburgh, it's only right to explore the history of the Medieval city. The castle is one of the oldest castles in Europe that is not completely derelict. They host events and tours regularly to add to the experience and offer in depth knowledge and stories of Edinburgh Castle's past. Thankfully, they have a selection of deals on offer, including student discount, so you can enjoy this historical monument at an affordable rate!
Price: ££
Dominion Edinburgh
If your idea of a great night is watching films and indulging on snacks, then Dominion is where it's at. The cinema is all about home comforts, from their leather sofas to being able to take your shoes off! It is only £22 to use a sofa for two individuals.
Dominion was opened in 1938 and, in its 85-year history, has only been forced to close twice – once in 1939, when there were fears of an air raid at the beginning of the Second World War, and once in 2020 due to the coronavirus pandemic. It was created by William Cameron and the cinema is still run by the Cameron family to this day, so make sure you don't miss out on this slice of entertainment history.
Price: ££
Portobello Beach
Approximately three miles out of Edinburgh is Portobello Beach. It's a charming seaside suburb and with its sandy beach, you can sunbathe all summer long and even go for a swim in the water the town overlooks. Like most seaside towns, the beach is surrounded by arcades, coffee shops, fisheries and doughnut stalls, etc. If you're in need of fun things to do in Edinburgh for students in the summer, Portobello Beach is the perfect holiday at home!
Price: Free
Jupiter Artland
For art students or enthusiasts, Jupiter Artland is an art gallery with a contemporary sculpture park that is located in Wilkieston, just outside of Edinburgh. The site is around 100 acres, and it takes around two hours to explore it in its entirety. The tickets are available via their website and prices vary depending on different events they host. Jupiter Artland is also a registered charity, so their earnings are made through their classes and workshops. From May through to September, it is open to general visits for the public.
Price: ££
Maison de Moggy
Are you a cat person? Head to Maison de Moggy, the café that holds the title of first cat café in Scotland! You can enjoy a hot drink and maybe even a bite to eat while spending time stroking and playing with plenty of kitties! The café is an adaptation of a popular Japanese concept, with the cats having freedom to roam around the café. The café is a permanent home to these cats and you'll find breeds from the enormous Norwegian Forest Cat Jacques to Elodie, a gorgeous Sphynx.
Of course, if you're more of a dog person, Edinburgh has you covered – check out the Chihuahua café on Frederick Street!
Price: £
The Pear Tree
The Pear Tree is a charismatic Scottish pub with a large beer garden – not a common sight in the heart of Edinburgh city centre! So, when it comes to having a drink in the sunshine, The Pear Tree provides the facilities, alongside live bands, and screenings of any sporting events. To top it off, the pub is only a small distance from Edinburgh University's Central Campus, so it's the place to be after lectures on a Friday evening.
Price: ££
Fore Play Crazy Golf
Fore Play Crazy Golf is an adult mini golf course in the centre of the city. There are drinks, food and of course crazy golf courses on offer, all rolled into a fun-filled day or night out with your friends, or if you and your partner are looking for date night plans! They offer package deals named after playful Scottish puns like, 'Get Tae Putt', where you can have a round of golf and, depending on the package, one or two drinks, a meal, and a 90-minute table reservation. Students get the excellent discount of half-price golf and 50% off selected cocktails and food – just don't forget to bring your student ID!
Price: £
You are definitely spoilt for choice in terms of fun things to do in Edinburgh for students! Hopefully, our guide has introduced you to some Edinburgh gems, both hidden and well-reputed. For more student advice, including some of the top places to study in Edinburgh, check out our blog!