Best Student Areas in Liverpool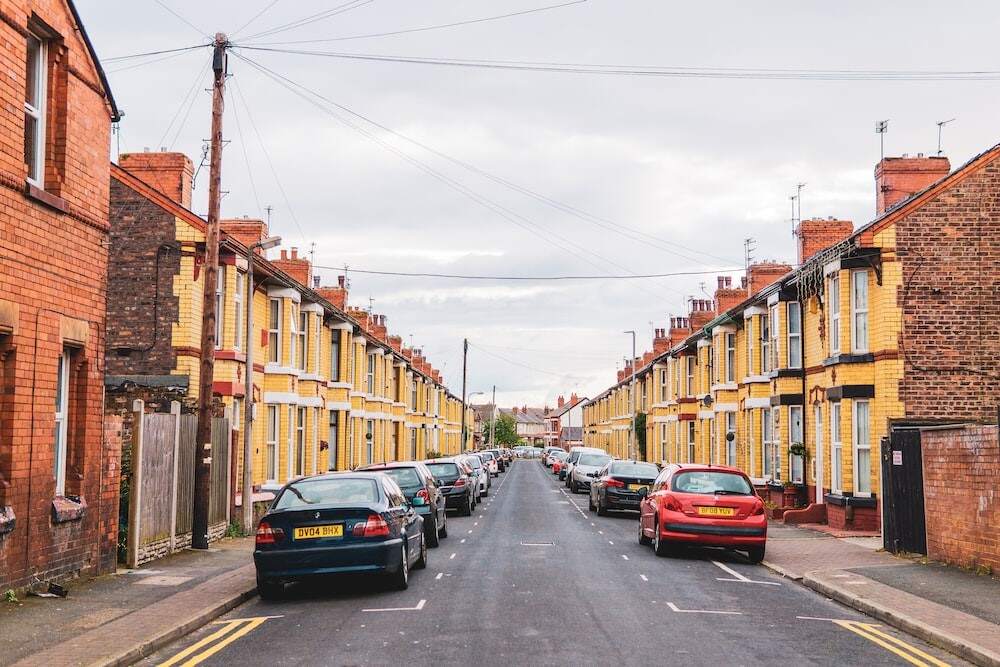 Student areas in Liverpool definitely aren't in short supply, so you're spoilt for choice for Liverpool student accommodation. But with so many things to consider when picking a place to live for uni, the choice can be overwhelming. You want a place that's lively but not too loud, close to campus but not too far away from town, and nice to live in but not too expensive. To make things easier, we've put together this guide to the best student areas in Liverpool.
Our Top 6 Student Areas in Liverpool
The City Centre
A very student-friendly area, the city centre has heaps to offer. As well as being a skip and a jump away from bars, cafes and shops that cater to students, you'll also be close to any campus in the city. The University of Liverpool and Liverpool John Moores University are nearby, making the city centre a great student area in Liverpool for your uni commute. Not to mention the obvious attraction of being on the doorstep of the city's vibrant nightlife and plenty of other fun things to do in Liverpool!
Smithdown Road
Another great student area in Liverpool is Smithdown Road. The hustle and bustle of the many restaurants, cafes, bars and pubs, all offering student discounts, is what makes this one of the most popular student areas in Liverpool. It's either a 6-minute drive or a 30-minute walk from the University of Liverpool, so if you fancy getting your steps in before lectures, then this may be the place for you.  There are also plenty of parks nearby for when you need to clear your head or spend some time away from the chaos.
Wavertree
Wavertree is another popular student area in Liverpool, mainly because of its superb transport links to the Universities. There is no shortage of busses going through the area, even at night, which makes getting home after uni or a night on the town a breeze, especially with the journey time being only 8 minutes from the University of Liverpool. It's also home to one of the biggest parks in Europe, Sefton Park.
Toxteth
If old Georgian buildings full of character is your thing, then Toxteth is the perfect student area in Liverpool for you! But act quickly, as these affordable terraced houses can get snapped up by students pretty fast, almost as fast as your daily commute to and from campus, as Toxteth is a quick 20-minute walk to the University of Liverpool.
The Baltic Triangle
As the edgy name might suggest, the Baltic Triangle is the perfect student area in Liverpool for creatives. Home to Liverpool's creative businesses, it's fast-growing into the city's hub of creativity and culture. It boasts a plethora of alternative venues and spaces, which are sure to inspire you during your studies. There are also a host of quirky eateries and restaurants, like The Vibe Café on paradise street, making Liverpool one of the UK's top vegan cities. Similar to Toxteth, you can also walk to uni in under 25 minutes, or get there in 6 if you opt to drive.
Islington
A short 5-minute cycling distance from Liverpool John Moores University and the University of Liverpool, Islington is a great student area in Liverpool to live. In fact, the cycling accommodations of Liverpool in general, have made it one of the 25 best universities for cycling in the UK. There are plenty of affordable student flats to choose from, which means your cost of living won't break the bank. It's also just a quick bus ride from the city centre, so you're not far from the excitement of Liverpool's nightlife.
Whether you're after a student area in Liverpool close to campus or within walking distance of the vibrant nightlife the city has to offer, Liverpool has something for everyone. Don't forget to check out our guides to the best student areas in Manchester and Nottingham too!